January 14, 2019 –
Does your warehouse suddenly seem too small? You might be surprised to find that innovations in fleet
optimization can give you the space you need to operate and expand in the same footprint.
The Right Equipment
Selecting the best forklifts for the job can help optimize your space, productivity, efficiency and, ultimately, help lower costs. To ensure the right equipment is being used for your applications, consider the capabilities of various forklifts and ensure they are tailored to meet your material handling needs.
Counterbalanced Trucks
A counterbalanced truck is the most common type of forklift and is probably what you first think of when visualizing a forklift. The design allows the truck to be driven right up to the load or racking. They're workhorses, but they require a lot of room and easy access to the load to function at their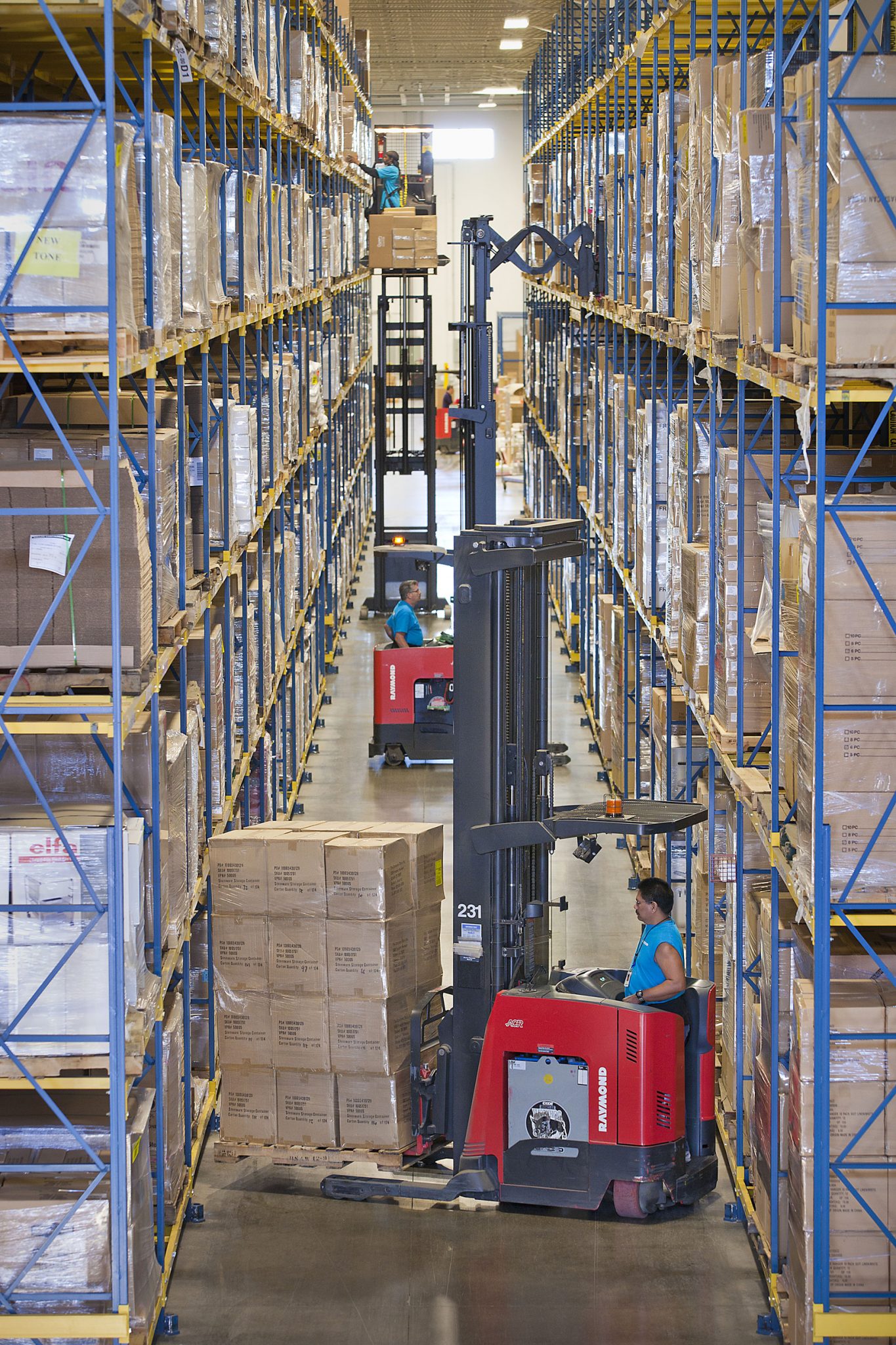 peak.
Reach Trucks
Reach trucks operate with a 35% reduction in required turning radius when compared to a counterbalanced truck making them well-suited to warehouses. Because they are designed to reach out into racking and can lift to great heights in very tight working environments, they can be the answer to the need to expand but stay in the same footprint.
If you're currently using a standard counterbalanced truck, your warehouse is likely set up with 12-foot aisles to accommodate it. With a reach truck, those aisles could be narrowed to eight or nine feet wide. This means you'll be able to take 10 aisles spread over 30 feet up to 13 aisles overnight – in the same space.
Deep-Reach Trucks
Another way to grow your usable warehouse space is to reconfigure your pallet racking layout. Upping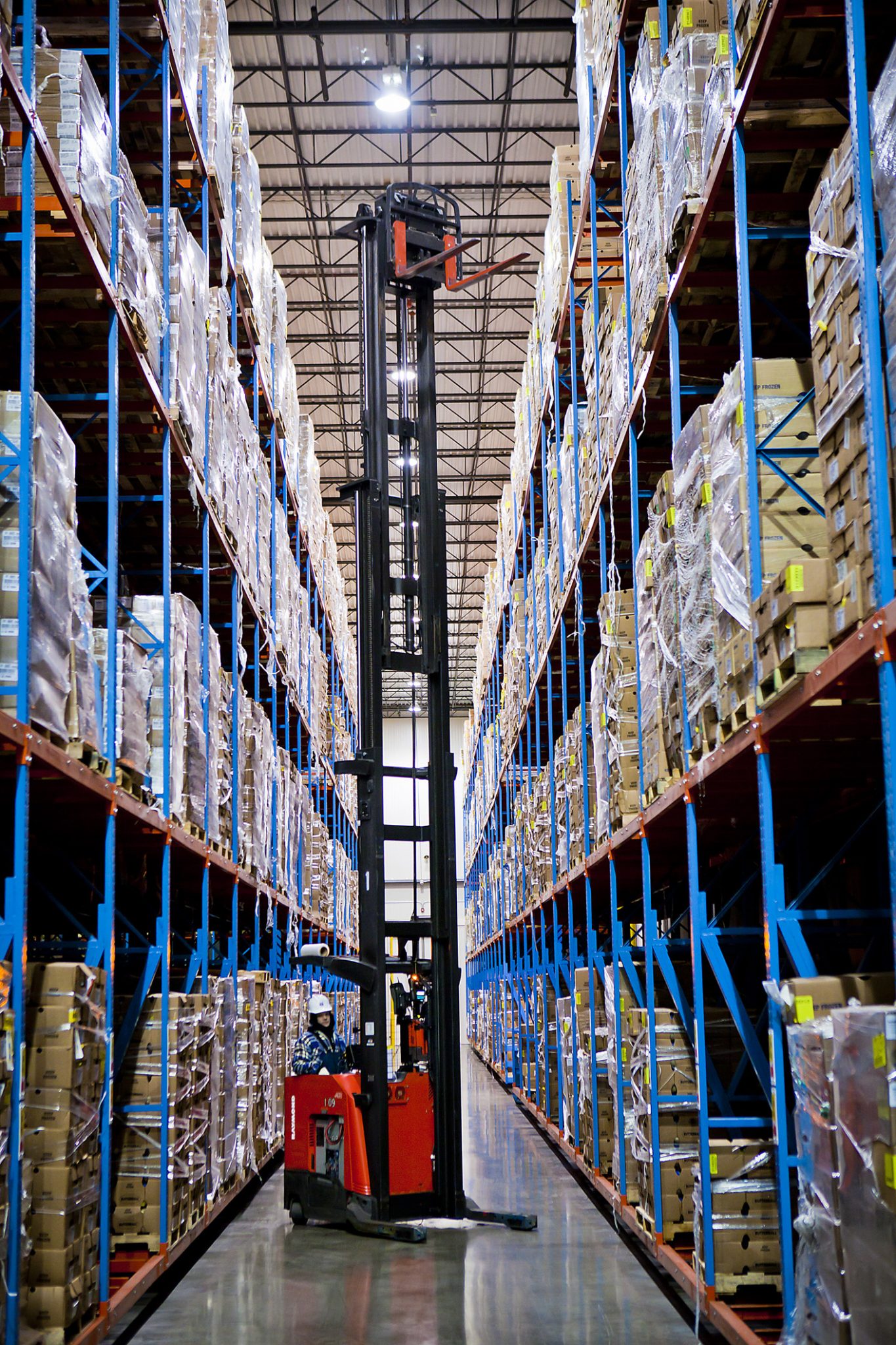 your storage density to place two racks back to back will require a specialized forklift that can manage double deep storage. Deep-reach forklifts extend from the standard 28" to 42" – adding 14 additional inches of access. If dense storage makes sense for you, take time to evaluate your SKUs. Get a good handle on what's coming in and going out to optimize storage location for fast-moving items and the slower seasonal ones. Careful planning will pay off in efficiency and productivity.
Increased storage density in your warehouse also means very narrow aisles can be created. A material handling expert can help you plan these moves to maximize storage efficiency, picking access, and operational effectiveness.
Swing-Reach Trucks
Usable space in any warehouse is at a premium, so increasing pallet capacity is another way to maximize your current footprint. A swing-reach truck offers case picking and high-level pallet flexibility so you can place, pick, and move large loads in aisles as narrow as six feet wide. Tools like these can help you triple pallet capacity within your existing warehouse footprint while also providing savings to your bottom line.
The wide range of applications and depth of capabilities for these forklifts is unequaled, something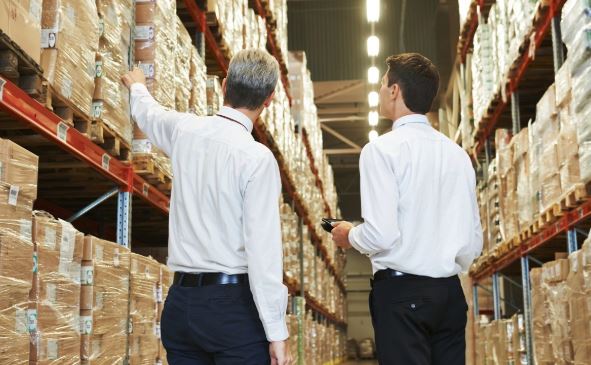 you'll see proven every day in your warehouse. If moving your operation to a new facility isn't a workable solution, there are several versatile material handling options that you can put in place to make things run more smoothly and efficiently. Talk to your material handling specialist today to see how we can help you find the right equipment to maximize your facility's space.