May 29, 2018 –
Salespeople and companies often get so wrapped up in slick, high-tech systems that some of the simple things get overlooked – even ones that all operations need. I, myself, may have neglected to tell some of my customers that the Raymond Corporation purchased Lift-Rite, a large hand pallet jack company, a couple of years ago. So, here's a chance to let them, and all of you, know what they offer.
Lift-Rite has a full line of large and small pump jacks. They have special units that are galvanized for cold storage, stainless steel trucks for heavy brine conditions, and even hand pallet trucks with legal for trade scales built in. However, Lift-Rite has five products in particular that I'd like you to know more about.
The PST23 pallet j

ack uses a unique system to assist the operator: it can start moving the load without draining the batteries. By squeezing the secondary bar on the handle, the operator can use the up and down motion of the handle to start the load moving. Very clever!
The Power-Start Plus (PP) is a motorized pump jack. It's not a "walkie,"

but it's able to do more than a hand pallet jack. If your operators move heavy loads with hand pallet trucks, this is for you because the Power-Start Technology reduces starting resistance even when the truck is heavily loaded. All they need to do is squeeze the handgrip, pump the tow bar and the truck will move in the direction it needs to go. It's also battery-powered and has a built-in charger. With a 2,200-pound capacity, it's appropriate for most applications.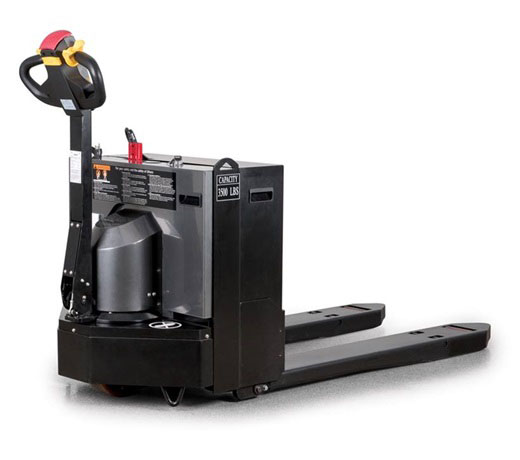 One step above the PP is the Lift-Rite LRW35 pallet truck. It's ergonomically designed for enhanced operator comfort with accessible controls for both left and right-handed users. Perfect for use on board delivery trucks, it has a 3,500-pound capacity with enough battery power to unload several trailers before needing a charge. Best of all, it's budget-friendly and simple to maintain!
Lastly, Lift-Rite makes mini order picker and work platforms. The first is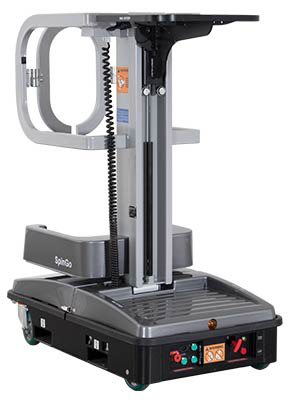 called a SpinGo and its "bigger brother" is called the Sprint. The Spin-Go is a great alternative to rolling ladders. A single operator pushes the unit by hand to where they need to elevate, steps up on the unit, and pushes a button to lift. It allows you to access areas that are out of reach with more security than a ladder. Its compact design would be perfect in many of the pharmaceutical storerooms I've seen!
The Sprint drivable work platform looks like the SpinGo, but it has powered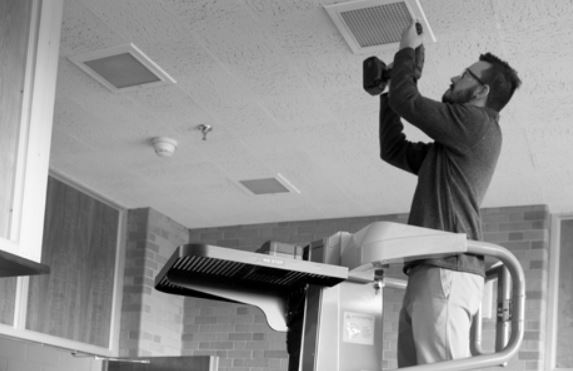 travel. It has an 11-foot lift height and can work up to 9 hours on a battery charge. Need to charge the battery? Just plug into the nearest 115v wall outlet. The Sprint was designed to handle order picking, stock replenishment, and facility cleaning and maintenance. The pick tray located in front of the operator is powered up and down so, as the operator builds a load, the platform will be at their correct ergonomic height.
If you're interested in discussing how this equipment can make your operation more efficient and secure, please contact Abel Womack today. We'll be happy to provide you with the ideal solution.