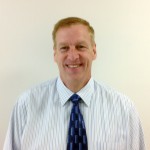 We are pleased to announce that Scott Corliss has joined Abel Womack as our new Aftermarket Manager, operating out of our Lawrence, MA headquarters.
Scott has over 20 years of experience in supply chain management and operations management, first with Digital Equipment Corporation, then Sonoco Products Company and Dartmouth-Hitchcock Medical Center.
As Aftermarket Manager, he will assume responsibility for Rentals and Pre-Owned Equipment management in the New England states. Scott will focus on growing the high-potential Rental and Pre-Owned operation.
Scott brings a wealth of knowledge and experience to the table and looks forward to working with the Product Support Group and the rest of our team.