October 12, 2015 –
We can all agree that worker safety is our highest priority in the day-to-day operations of a warehouse. What follows closely on the heels of safety is the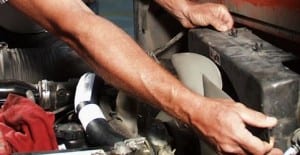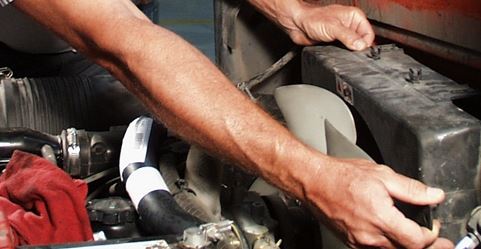 performance and longevity of the equipment you use. In order to help prevent harm to both your operation and your machines, regularly-scheduled maintenance must be a priority.
It's in your best interest to set up a scheduled maintenance plan before your equipment fails or becomes inoperable. Often times, service technicians will not only lubricate, adjust and inspect your equipment to keep it in proper running condition but will detect minor issues before they affect your productivity, and ultimately, your bottom line.  Depending on the size of your operation, maintenance appointments generally take less than an hour and help keep your production lines flowing.
This small investment in regular check-ups can avoid costly repairs and lower the total cost of equipment ownership. These procedures also can help with unscheduled downtime and actually extend the life of your forklift. Scheduled maintenance allows you to repair or replace wearing items prior to their failure, which can result in costly downtime. Adhering to an ongoing scheduled maintenance plan will keep your equipment operating at peak performance, and help to ensure that your equipment is fit to be operated.
Technicians test and operate the truck to check all functions. Scheduled maintenance allows for the following safety adjustments before failure:
tightening loose hardware
adjusting brakes for stopping accuracy
adjusting steering for wear and tightness
checking the horn, tether, mast guard, and other operator related safety features
adjusting wire guidance system for tracking accuracy
replacing worn safety decals
Your service provider should customize the maintenance schedule and interval of appointments based on your equipment and environment. And if you need immediate assistance, it always should be available 24/7.
If you have a lift truck in your facility that gets regular use, it is a good idea to have a fully trained and factory certified technician look at your truck roughly every 90 days. Proven to reduce the overall maintenance cost for your equipment and promote a better working environment for your operators, scheduled maintenance benefits everyone.
When was the last time you had maintenance inspections on your fork trucks? If it's been a while, feel free to give us a call.