February 25, 2019 –
Recently, I found myself in the local grocery store wandering the aisles, looking for all the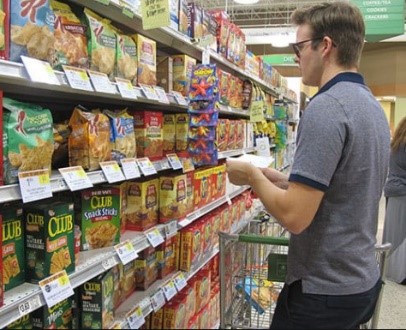 items my wife had sent me to pick up. She usually handles most of the shopping in our lives.
I spent close to 30 minutes going from aisle to aisle looking at the wayfinding signs to pick up a couple dozen items on the list (plus a few items we didn't need). I began to feel like the grocery store was just a big warehouse with many rotating pickers filling their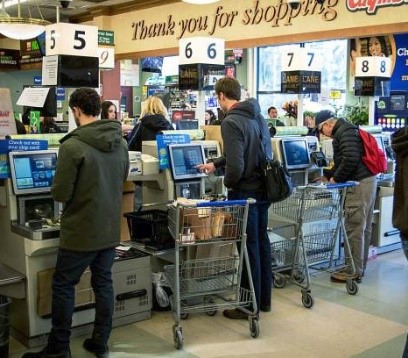 orders to consolidation at the checkout, then process back at home for a delicious meal. Immediately, I was trying to find a more efficient way to accomplish this task.
Consider the Value
While finishing my own order picking process, a few thoughts were going through my mind.
This must be how my customers feel when they are given a pick/stock list at their respective manufacturing and distribution facilities to process in a timely manner.
The long rows of shelving in the aisles are roughly seven to eight feet tall – with an unused clear height of 20 to 25 feet. Such a waste of space!
What's the value of floor space, ergonomics, and the cost of labor on a monthly basis to house inventory, pick, and replenish as necessary?
Imagine the Labor and Space-Saving Possibilities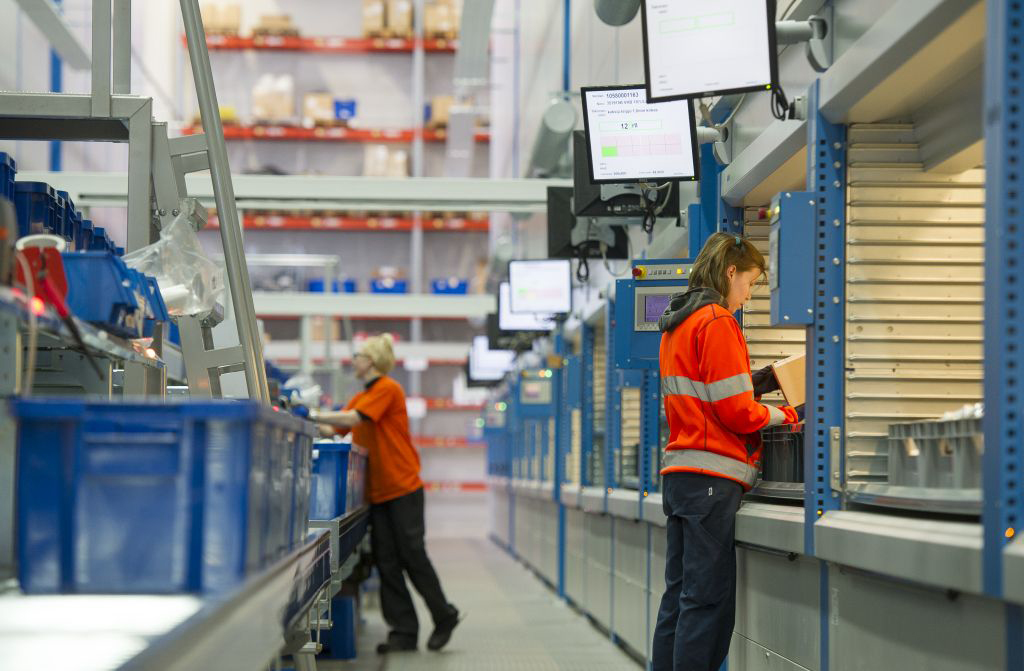 Most of my time in the store was spent traveling from location to location gathering the items needed.
I wondered what my experience would look like if a Kardex Remstar automated storage and retrieval system (AS/RS) utilizing a goods-to-person picking strategy along-side power pick global inventory management software was implemented.
We would save or reclaim up to 85% of the current footprint taken up by shelving.
How could you maximize all that potentially freed-up floor space in your current operation?
We would reduce our labor costs by two-thirds by delivering goods faster, more efficiently, and at an ergonomic position.
How could you allocate extra labor savings to enhance your customer experience?
We would greatly improve order accuracy up to 99.9% while reducing mispicks through paperless order entry, pick to light systems, and barcode verification.
How do mispicks affect your bottom line now and how would you invest the savings?
Optimize for Increased Profits
I envision a future shopping experience different from your typical Amazon or meal kits deliveries, but just as convenient inside the store for the consumer or the shopping service provider like Shipt or Instacart.
In a world where brick and mortar retailers are fighting the explosion of eCommerce and omnichannel fulfillment, is there space for large scale AS/RS in a consumer environment for all to reap the fruitful benefits? Things that make you go hmm!
Download this white paper to learn more about how automated storage systems can optimize your space and operations for increased profits, and to compare that against the cost of doing nothing. Or, better yet, contact your material handling provider today.