July 27, 2015 –
We all aim to be rock stars—performing for our customers, receiving wild applause for outstanding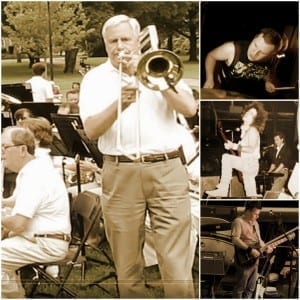 performances, and earning a reputation that will be revered for decades to come. While we attract this cult-like following, we are always on the lookout for future rock stars to join our band.
What traits do ideal candidates possess? Abel Womack wants to work with people who share our values, who motivate and inspire us. It makes work more fun, even during the tough times. In addition to specific job skills, desirable job candidates must be our kind of person—one who truly gets integrity, has a true sense of passion and purpose, an appreciation for collaboration, and yet can work independently to find fresh solutions and deliver results.
Once you're in the band, we take great care of you. Our environment is influenced by our focus on the customer experience, teamwork, a belief in transparency, loyalty to each other, reaching our goals and celebrating successes.  On track for another record-breaking year, Abel Womack invests in its employees and helps them perform well. Maybe that's why our employee longevity often spans decades rather than years.
As a matter of fact, several teammates actually are musicians, some current and former members of local bands. That's right, Abel Womack has talent! From guitar/bass players (Gary M., Tim C., Rick P., Darren L. and Dan C.), drummers (Jason D., Mark B., John C., Tony F. and Lawrence G.), harmonica (Mark C.), french horn (Lori P.) and lead singer (Bill M.) to a trombonist and bandleader (Jack A.), our talent runs deep. But don't worry, it's not a job requirement.
Richard Branson, Virgin Group founder and billionaire, likes to ask candidates in a job interview, "What didn't you get a chance to include on your résumé?" Maybe in your next interview your answer will be, "I'm a rock star!" If you think Abel Womack could be a good fit for you, take a look at our current career opportunities.