March 5, 2018 –
It's simple to say that there is a tradeoff between efficiency and storage density when designing pallet racking in a warehouse. The easier it is to pick an order or get to a pallet, the faster you can get the task completed. What is often overlooked, however, are the many other business aspects that are affected by the layout of the racking. Its layout can affect the amount of product damage your company sees, increase or decrease productivity, and impact on the overall safety of the warehouse. Taking these ideas into consideration is crucial to the overall success of a warehouse racking design.
Prevent Product Damage
Minimizing product damage in a warehouse should be a top priority of any warehouse manager. When designing pallet rack layouts, it is imperative to have aisles that are wide enough to access the racking with the appropriate lift trucks. It is also important to have the correct spacing between back-to-back uprights to prevent products hitting one another during putaway. Overall, the easier it is to access materials and the fewer touches it takes to move them will make for the lowest amount of product damage possible, not to mention lower labor costs.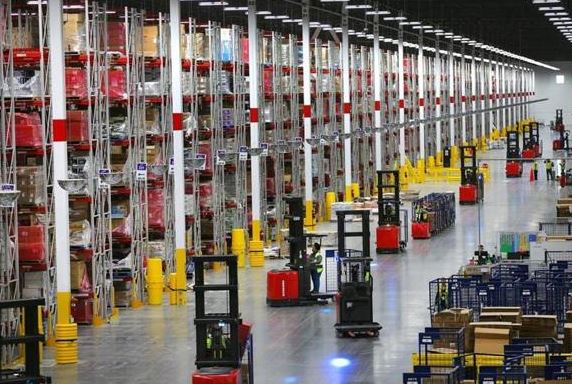 Designing with the correct storage medium based on the type of product and its velocity is crucial. This attention to detail will lead to a productive, efficient, low-labor warehouse. And, I think it goes without saying that designing pallet racking to increase productivity is one of the best ways to positively add to a company's bottom line. If a product is more accessible or strategically located so a picker can pick it twice as fast as he could before, then we can either reduce direct labor costs or see productivity double without any additional cost.
Safety Considerations
Workplace injuries can be the most troubling aspect of running a warehouse, and measures should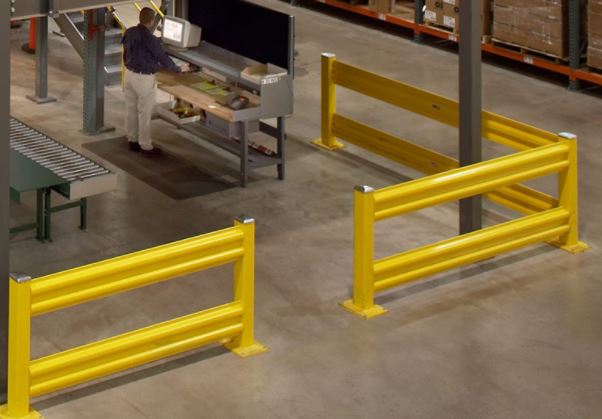 be taken to prevent injuries as much as possible. When designing a racking layout, effort should be made to isolate pedestrian and vehicle traffic within the facility so the risk of accidents and collisions is reduced. Following the OSHA rules and regulations regarding height-to-depth ratios, storage of combustible materials, proper spacing from doors, adequate lighting, and many other things should be adhered to when designing a safe racking layout.
The right layout is going to do a lot more than just maximize your storage. Take the time to consider the whole picture when designing the warehouse and yours will be safe, efficient, and long-lasting.