August 1, 2022 –
Is 97% accurate good enough? Probably not if you fly from time to time. You certainly wouldn't want to be on one of the three out of 100 planes that shouldn't be up there. If you don't fly often, another example that might be relevant would be at the pharmacy and the life-impacting medications they provide us with. For businesses like this, a drop in accuracy of only a few percentage points can be devastating.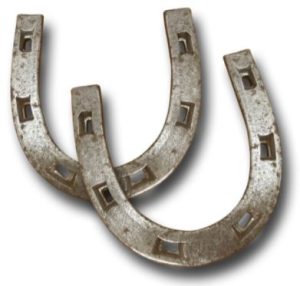 Meanwhile there are abundant business sectors with products that are more like horseshoes and hand-grenades where close is good enough. Improving the error rate by only one or two percentage points in these markets can still make a significant difference in reducing costs and improving profits.
Room for improvement
So, accepting that 100% error-free performance is unlikely for most, is there currently room for improvement and savings in your business?
Accuracy can be measured, analyzed, and addressed in so many places within a company. For this illustration, the focus will be on order fulfillment, where accuracy can be measured by mispicks. Mispicks can be categorized as wrong item, wrong quantity, forgotten item, damaged item, etc. This can be for orders that ship out of the facility as
well as orders to internal customers like the assembly department.
Reasons for the mispick can be a tired or distracted picker, an error during replenishment, the wrong part in the wrong location, or any point where the item is handled.
Adding up the costs
Calculating the costs of order fulfillment errors can be an eye-opener. Some costs like the labor required to return, re-pick and re-deliver the item are straightforward. Have you ever received the wrong item on an order and the shipper said, "Just keep it."? That sounds expensive but it must be less expensive than the return process. Customer satisfaction and a shot to a company's reputation also have costs. These can be more elusive to measure but satisfied customers do more repeat business than unsatisfied customers and word of mouth, good or bad, is powerful.
It's not difficult for a picking error to have a direct cost of $75 to $150. A distribution center might process 6,000 picks in a shift where 1% would be 60. Using $100 per mispick, 60 mispicks a day costs $1.5M a year. On a smaller scale, at only two mispicks a day it is still $50,000.
Improvements pay off
Improvements can be made using hardware with software-driven technologies. Automated storage & retrieval systems (ASRS) can make a tremendous improvement in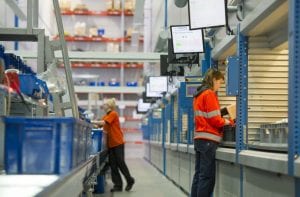 order fulfillment efficiency and accuracy. This is a "goods-to-picker" process that brings the part to the picker, thereby reducing the physical requirement of picking from rows of shelves that can be tiring and lead to errors. It's a system that can incorporate other improvement functions such as pick-to-light. This is a visual aid that guides the picker to the specific part in a tote or tray of parts that has been delivered to the picker. This can be with a strip along the tray that has illuminated arrows pointing to the part location and text that details the part number and quantity to pick. Alternatively, an overhead light pointer can be used that shines down and highlights the part location to pick. These features improve the picking speed and accuracy.
Software is used to drive these functions and control other important accuracy criteria. It can be used to monitor and control items by lot, with serialization, FIFO and LIFO, as well as providing thorough traceability of the inventory.
Secondary-validation steps can be used such as scanning-to-confirm with barcodes. Monitors that display part images can be included for additional validation of the pick. With these added checks, more errors can be caught and corrected before they turn into costly mispicks.
Want to improve your order-fulfillment accuracy? Consult with a company like Abel Womack that has an experienced team of automation specialists and engineers to guide you through the entire process.