July 11, 2022 –
Complicated math is just that. Complicated. For guys like me, we run away from it as often as we can.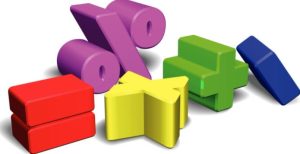 Sticking to addition, subtraction, simple multiplication and, only when we have to, some division. Percentages are a mystery, and compounding anything is out of the question.
However, in my job, we have to push past the fears and work with engineers and ROI calculators in order to determine the ROI for a particular solution to a problem. Better to look at it up front than after a whole lot of conversation, design, quoting, etc.
Luckily, I've found that this exercise helps quite a bit when someone else does the math and provides a calculator. The only requirement then is understanding what the author of the calculator is expecting to see for the inputs and then accurately gathering them.
Transforming Numbers into Results
Often, easy information like cost of propane vs cost of electricity is required. Or, it can be FTE burden rate, time worked at task, hours worked per shift, number of shifts, etc. Sometimes it's a little harder to get information like electricity rates (with details on rate schedule per hour/week/month), costs to maintain current equipment, dollar value of x where x = something that can be avoided like a back injury. Or perhaps the slippery numbers around productivity. How many seconds per employee every hour is saved by doing "x"?
Sometimes the particular calculator doesn't include an input that everyone on the team agrees should be included like the value of lowering risk by taking action. The risk could be a clear problem like inflation or shortage of workers, to an opaque problem like losing market share due to the inability to keep up with demand, or worse, failing to reduce costs to stay competitive.
Calculators to Simplifying Complicated Factors
Smarter people than I make the big decisions. That's you. You are more knowledgeable about your business than anyone else. Just know that the Abel Womack team can help. We also have tools and calculators written by smart people and knowledgeable engineers that understand them.
Want to save on energy costs by going from IC to electric? This one is easy. A 3rd party has done it.
http://convert2electric.com/calculate/
Want to get away from lead acid batteries to something maintenance free? Let us put an E-meter on your equipment to determine the best fit.
https://www.raymondcorp.com/products/energy-solutions
https://www.abelwomack.com/warehouse-products/roboxx/
Looking to expand your picking and storage solutions? How big do you need it to be and what labor-saving technology is available?
https://www.bastiansolutions.com/about/
Odds Are in Your Favor
Business, like math, can be complicated. You know your business and Abel Womack knows how to address your challenges, design cost effective solutions and calculate ROI. So, what do you say? Are you ready to collaborate on the math?