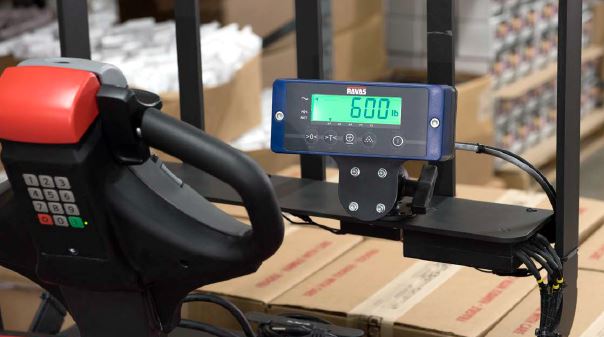 Weigh loads – anywhere, anytime – for greater productivity and increased accuracy
Whether you're shipping, receiving, order picking or piece counting, the built-in scale lets you weigh product on your forks quickly, easily, and precisely while communicating the weight to the operator via the scale indicator.
Put loads directly into trailers, recognize picking and shipping errors asap, and ensure accurate deliveries of materials. Avoid the hazards of overloading your truck and racking and watch productivity improve.
Specifications:
Capacity: 4,500 lbs.
Battery: 24V
Frame Width: 28 in.
Fork Sizes: 42 x 27 in., 48 x 27 in.
Battery Box: 7.8 in.
Power System: AC Traction Control

Contact us to learn more about how integrated, factory-installed weigh scales can save you valuable time and money at 800.554.2887.