October 5, 2020 –
Customers rely on you to deliver. So, you need a truck you can rely on. One that can perform in all sorts of conditions, including the toughest ones.
Workhorses of the Warehouse
Meet the Raymond models 8210 and 8250 (Lithium-ion) electric walk behind pallet jacks. Perfect for the daily
demands of food processing, cold storage, loading and unloading trucks, retail stores, stock rooms and wholesale delivery, these pallet jacks outperform the competition, day after day, shift after shift.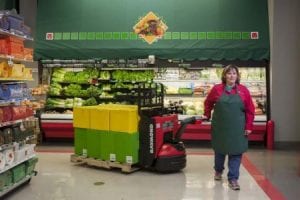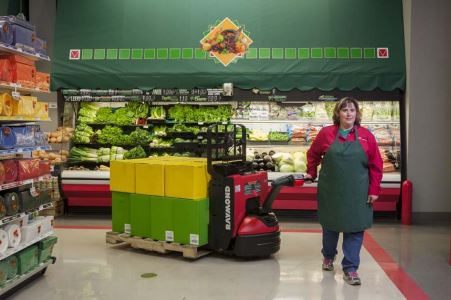 What's more, these reliable, rugged trucks have components made to last in rain and dust, longer run times, plus tighter turning radius to allow for handling heavy loads in constricted spaces. Increased speed control automatically reduces travel speed so operators can move one inch at a time and controlled electric braking provides precise, reliable control. These are just a few of the features you can expect with these versatile walkie pallet jacks.
Trade Up
Now is the perfect time to experience the power and performance for yourself. Through the end of this year, trade in your competitive, comparable electric walkie pallet jack and get up to a $500 discount on a new Raymond 8210 or 8250 walkie pallet jack.
8210 Advantages
4,500 lb capacity
Click 2 Creep mode
Electric brake release
Lift and Go
IP65 water proofing
Programmable travel speed
Additional 8250 Advantages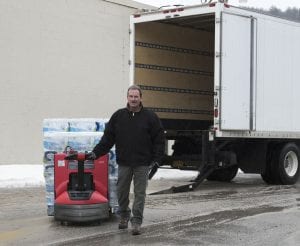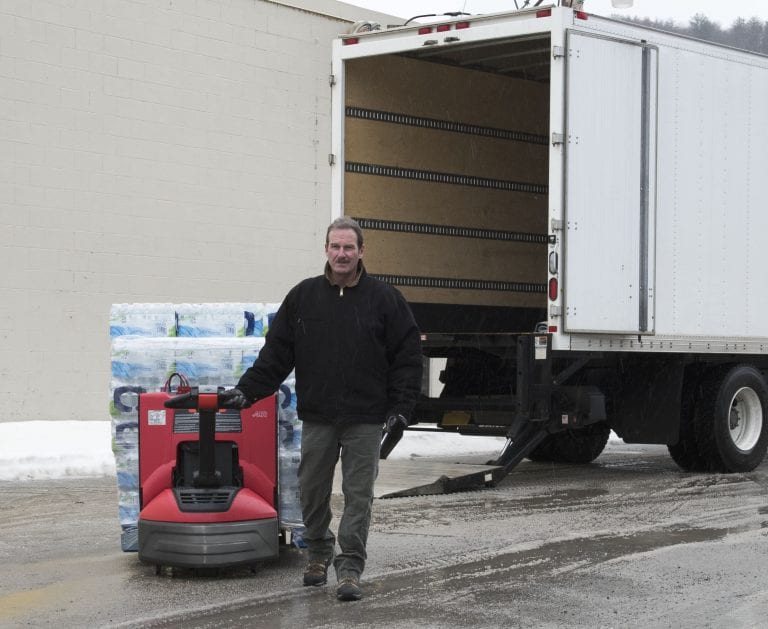 5,000 lb capacity
Opportunity charging with 110V anywhere
Integrated LI system made by Raymond- for durability and system safeguards
Longer battery life expectancy
Fully recharges in as little as 3 hours
5-year lithium-ion battery warranty – zero maintenance
No degrading performance as it discharges
Ready to put our walkies to the test? Take advantage of this incredible offer today. Contact Abel Womack for details.
(Note: offer valid now through Dec. 31, 2020 on 2015 or newer electric walkies. Trade-in offer does not apply to Raymond, Toyota, or Lift-Rite pallet jacks).