June 11, 2018 –
It seems like every day I see articles reporting accidents, injuries, and even fatalities that happen in the workplace. But how many of these incidents could have been prevented?
Efficiency and safety are clearly major concerns for companies. Nobody wants to make headlines because of negligence or, even more importantly, put their employees and local communities at risk. It's devastating to those involved, not to mention disruptive and costly.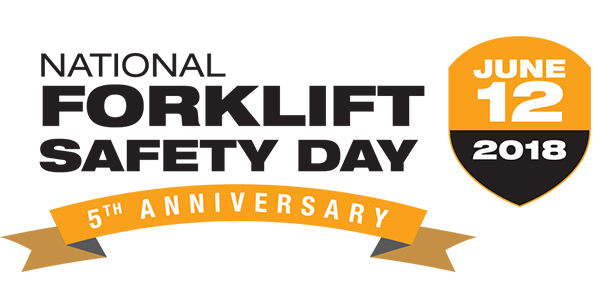 But, it takes leadership to improve safety. Considering National Forklift Safety Day is on June 12, I thought it was the perfect opportunity to highlight a few areas in the warehouse where you can protect your most valuable assets, your employees, with these practical tips.
These six tips address only a few of the potential hazards that could be found in any warehouse. Even if you implement all of these, there are no shortcuts when it comes to enforcing OSHA and ANSI guidelines or implementing additional safety measures in your facility.
Are you Ready to Make Changes?
There's never been a better time to ramp up your safety efforts than today. By partnering with an experienced material handling company, a small investment in expertise can often be rewarded many times over. Besides, what have you got to lose except missed workdays, fines, rising insurance premiums and perhaps your reputation?