June 17, 2019 –
Like most things related to your business, the first step to solving any problem is to understand all the nuances and potential unintended consequences. What is the goal you're hoping to achieve, and what are the available solutions to achieve it? This is no different when it comes to how you move product in and around your warehouse.
As with most decisions, options abound. When it comes to moving palletized product there are two main options: Forklifts and Pallet Stackers.
Both options have their strengths and weaknesses, and depending upon your needs, you'll need to assess which option makes the most sense for you. So, let's look at the pros and cons of each, and perhaps you'll leave this piece with a better idea of what solution best fits your needs.
Pallet Stackers
Pallet stackers are nimble machines. They are more suited to single-shift work, as they're powered by

batteries, which will need to be recharged. The good news is they do not require the purchase and installation of expensive second-level charging outlets that can run up to $2,500. You can charge the pallet stacker battery by plugging into any 110-volt wall outlet.
Another added bonus for a pallet stacker is its price tag. While prices vary, a pallet stacker is often half
the cost of a forklift. For those shops that have a single shift and lower throughput, a pallet stacker can be the prudent choice.
There are drawbacks to pallet stackers, of course. While nimble, you'll concede raw power and lifting capabilities as they typically top out at 2,500 pounds of lift capacity and usually only lift 15' or so. They also require an operator to walk along with the truck to operate it- sometimes not ideal if there's lots of ground to cover.
Forklifts
Forklifts bring so much to the table, though they have a few drawbacks, too. This is where knowing your business and understanding your needs is vital.
If you have a heavy-use application, particularly if you require a two-shift operation, you'll probably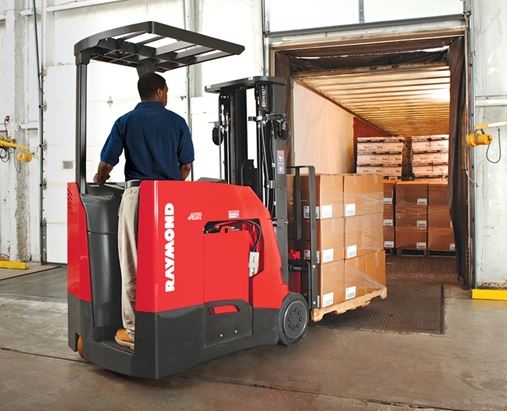 want to go with a forklift. Since the operator sits or stands on the vehicle, operator fatigue is dramatically reduced.
Also, forklifts allow your operation to scale vertically, opening up storage space. A stand up or sit down counterbalanced truck is a good choice for lifts up to 17' while its collapsed mast is still short enough for the truck to load/unload 'over the road' trailers. A reach truck, on the other hand, is designed to lift as high as your building clear height- as much as 45' if needed.
We can help
As we mentioned, knowing what you need and understanding your business is the first step. You don't want to find yourself paying more for a solution than needed, just as you can't afford to have a solution that doesn't quite fit the bill.
The good news is you have resources at your disposal. Your local material handling provider has the expertise required to help evaluate your business needs and the solutions available to alleviate them. Are you in the market for new warehouse solutions? Now is a great time to get started on increasing throughput and elevating your bottom line.