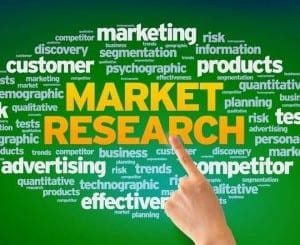 Click here to view original web page at www.therobotreport.com
The number of research reports covering the robotics industry has grown exponentially in the last few years. 81 have been previewed on The Robot Report thus far in 2015. The latest batch of 28 -- shown below -- brings the total to 109.
GLOBAL INDUSTRIAL AND SERVICE ROBOTICS (3)
INDUSTRIAL ROBOTICS (4)
MILITARY, CONSUMER AND PROFESSIONAL SERVICE ROBOTICS (10)
UNMANNED AERIAL AND MARINE SYSTEMS (6)
HEALTHCARE AND SURGICAL SYSTEMS (5)
BOTTOM LINE
The fact-based backbone for many of these research reports is the International Federation of Robotics (IFR) annual World Robotics Industrial and World Robotics Service reports. These two books represent the official tabulation from all the robot associations around the globe. The 2015 reports cover 2014 activity. The two 2015 reports can be purchased for $2,425. The IFR industrial robots report forecasts a 15% CAGR (compounded annual growth rate) for the next 4 years and, for the same period, the service robots report forecasts a 19% CAGR for professional and field service robots and 27% CAGR for household, consumer and personal service robots.
​These 109 reports are costly but can be valuable to VCs, companies and their engineering and marketing research departments, and academia. Many of the reports duplicate the coverage of others and frequently differ on forecasts. Some are marginally useful; others are chock full of valuable information. But bottom line, all the reports are forecasting positive double-digit growth for most segments of the robotics industry.
Frank Tobe is the owner and publisher of The Robot Report. After selling his business and retiring from 25+ years as a provider of computer direct marketing and consulting to the Democratic National Committee, major presidential and other campaigns and initiatives, he has energetically pursued a new career in researching and investing in robotics. In 2013 he co-founded Robo-stox™ LLC (renamed to ROBO-Global) which developed a tracking index for the robotics industry: the ROBO-Global™ Robotics & Automation Index.