April 15, 2019 –
The theme of the ProMat show was "Finding your WOW" and it was a fitting one. Let's just start with the fact that show attendance was up 50% from two years ago- a total of 50,000 attendees. That's huge and reminds me that the Supply Chain Industry is in the right place at the right time. A colleague of mine hit the nail on the head when he exclaimed at a recent meeting, "these ARE the good ol' days."
On the floor, it's not that there were myriad new, never seen before technologies, but the enhancements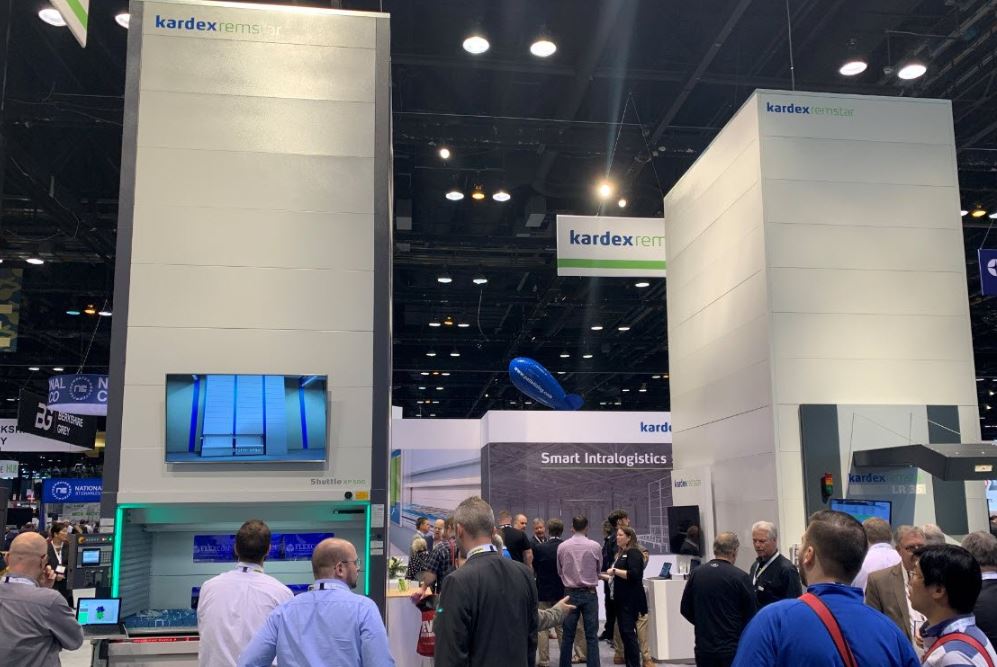 to the automation options and how pervasive they've become was noteworthy. It's fascinating to see the transition toward automation and the functional use of technology over the last few ProMat shows. The classic 'goods to picker' automation continues to improve and become more commonplace. Items like vertical lift modules, AutoStore, OPEX's Perfect Pick and others continue to impress as an alternative to shelving and manual picking, particularly for high speed operations like eCommerce and for industries that need more control of their inventory and processes.
Mobile bots seem to be moving from the startup/early adopter phase to a technology that looks to be gaining traction and could be mainstream by the next ProMat. There are too many bot companies to name but some like Locus Robotics look to have the control systems, picking algorithms and industry understanding to become formidable. The key factor in true value is for the bots to have their own agenda, i.e., to holistically understand what, where and how much needs to be picked and then to work independently but as a mission-driven, synergistic team to get the whole  job done. Very impressive.
Noteworthy to me was how the lift truck OEMs have stepped into the automation arena. Though some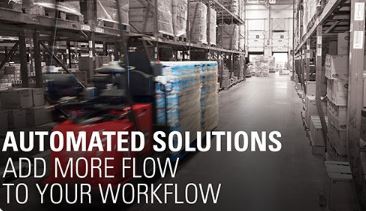 still showcased their trucks, the ones receiving the most attention were focused on semi- and fully-automated trucks. Although there was an automated reach truck displayed by one manufacturer, it will likely be years before a non-fixed path truck can operate at a speed that makes them practical- unless it's for slow-moving operations. Guided, fixed path turret trucks and orderpickers, on the other hand, look ready for prime time. The semi-automated version interfaces the trucks with the WMS/ERP to know where to go and automatically brings the operator there via the fastest route. Some simulations show a reduction in travel time of 20% or more, as people just don't 'vector' as well as computers. The fully automated version uses that technology but also employs sensors and cameras to permit autonomous pallet handling. For the right applications, they will be a game changer. Sure, they'll be more expensive, but think of the year over year labor savings for multi-shift operations.
The 'across the hallway' robotics area of the show is always mesmerizing. With the improved vision systems and dexterity,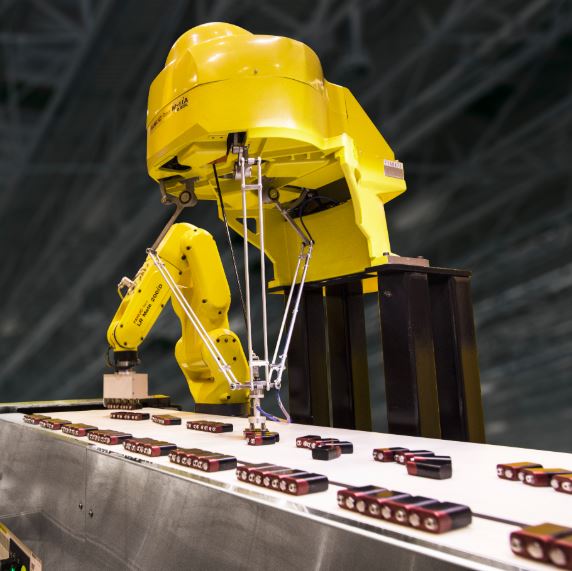 robotic small parts picking is upon us. The end effectors are still a challenging component, but robots can now "see" the correct product to pick and will soon be replacing manpower over time. With that in mind, not only may robots become highly cost effective and efficient pickers in pick mods and other basic storage systems but might be used someday on high level orderpickers to reach into rack openings to pick cases and split case products. I know this application may be challenging but I'll bet we'll see some version of this by next ProMat. With the ability for order picking trucks to now move to the correct location via instructions from your ERP/WMS, autonomous picking from them is the next logical progression. It's a huge potential market and a next obvious step, at least to me.
All in all, it was an excellent and very vibrant show with some occasional WOW!