November 4, 2019 –
We often talk about the future of material handling. What's next? What's new that will change the game for how we sort, stack, and pick product?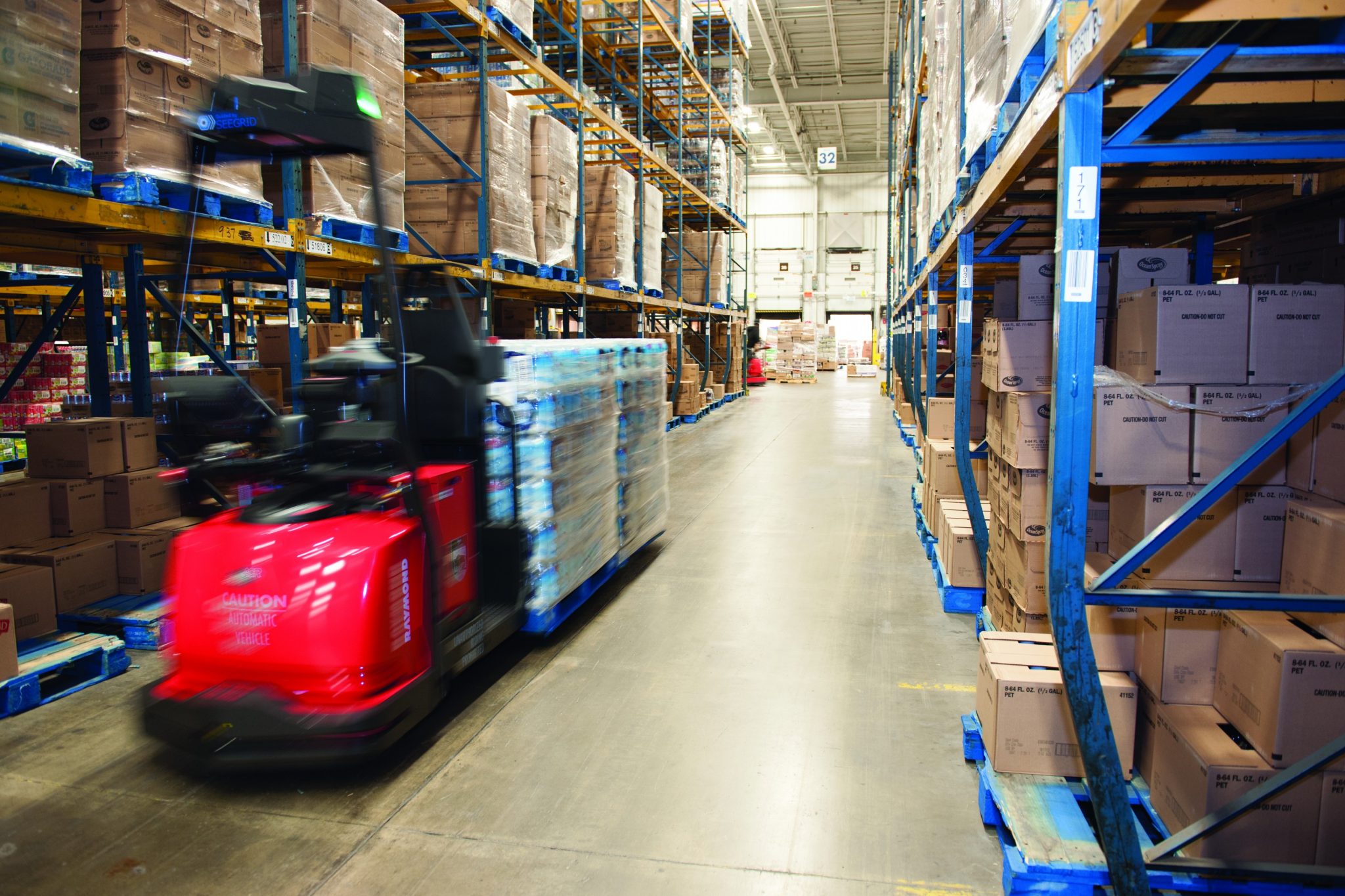 Automated Swing-Reach Trucks
Who's to say what will be next, but we can say with certainty what is now, and that's autonomous forklifts, which have been in the market for several years. What hasn't been in the market was what Raymond recently debuted.
At this year's ProMat, Raymond unveiled one of the most dynamic and forward-thinking pieces of equipment we've ever seen: The automated swing-reach (turret) truck.
While many industry insiders expected the new automated truck to be the classic reach version, Raymond felt it needed to go big out of the gate. Raymond was steadfast in stating the swing-reach truck was the one to unveil, and judging from the response, they were correct.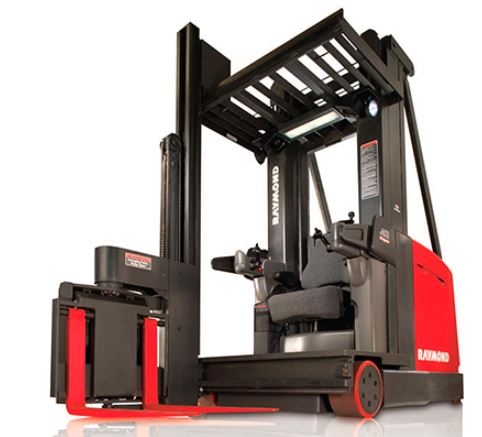 A swing-reach truck is one of the most unique trucks on the market as it allows you to maximize storage density in a warehouse. Used in very narrow aisle (VNA) applications, swing-reach trucks are great when you're going 30+ feet and if you're looking to maximize the number of pallet positions. It's the best way to get the most pallets into your building into the rack.
Automated swing-reach trucks make a lot more sense than automated reach trucks, as they work best with wire guidance, creating a scenario in which an automated truck will be as productive as a manned one. Not so with automated reaches, which have to slowly position themselves in front of the rack face, greatly slowing throughput from a typical 20-25 pallets per hour to somewhere around six.
Imaging Tomorrow
The real home run would be if the automated swing-reach truck could move from aisle to aisle autonomously, without stopping. Raymond is working on exactly that, and the goal is to hit the market in Q4 of 2020.
So, who should be the first to try out this new technology? Obviously, the bigger players in the grocery, apparel, and pharmaceutical markets will be in line to try it, but so should anybody that has a swing-reach truck in the field today.
In fact, there's a good argument to be made for those with multiple traditional swing-reach trucks in operation to replace one of them with an automated swing-reach version.
The reality is automation is here. While it truly isn't for everybody, if it's something that you're dismissing from the start you need to understand it's here to stay. Not only is the ROI very compelling in multiple shift operations, but finding qualified drivers is getting harder than ever.
Abel Womack is here to help you navigate the advances in material handling. Our experts have deep industry knowledge and expertise, and we're looking to create long-lasting partnerships. Call us today to learn more about autonomous forklift options, or to learn about other ways of improving your operation.
Watch a demonstration of the autonomous swing-reach truck from ProMat.