February 3, 2020 –
Years ago, I saw many new technological developments introduced to material handling equipment (MHE) while working in the service department. Today, the electronics are much more complicated, but they're also infinitely more reliable. Back then, there was only one option for power- lead acid batteries. Today, we have several options for powering electric equipment.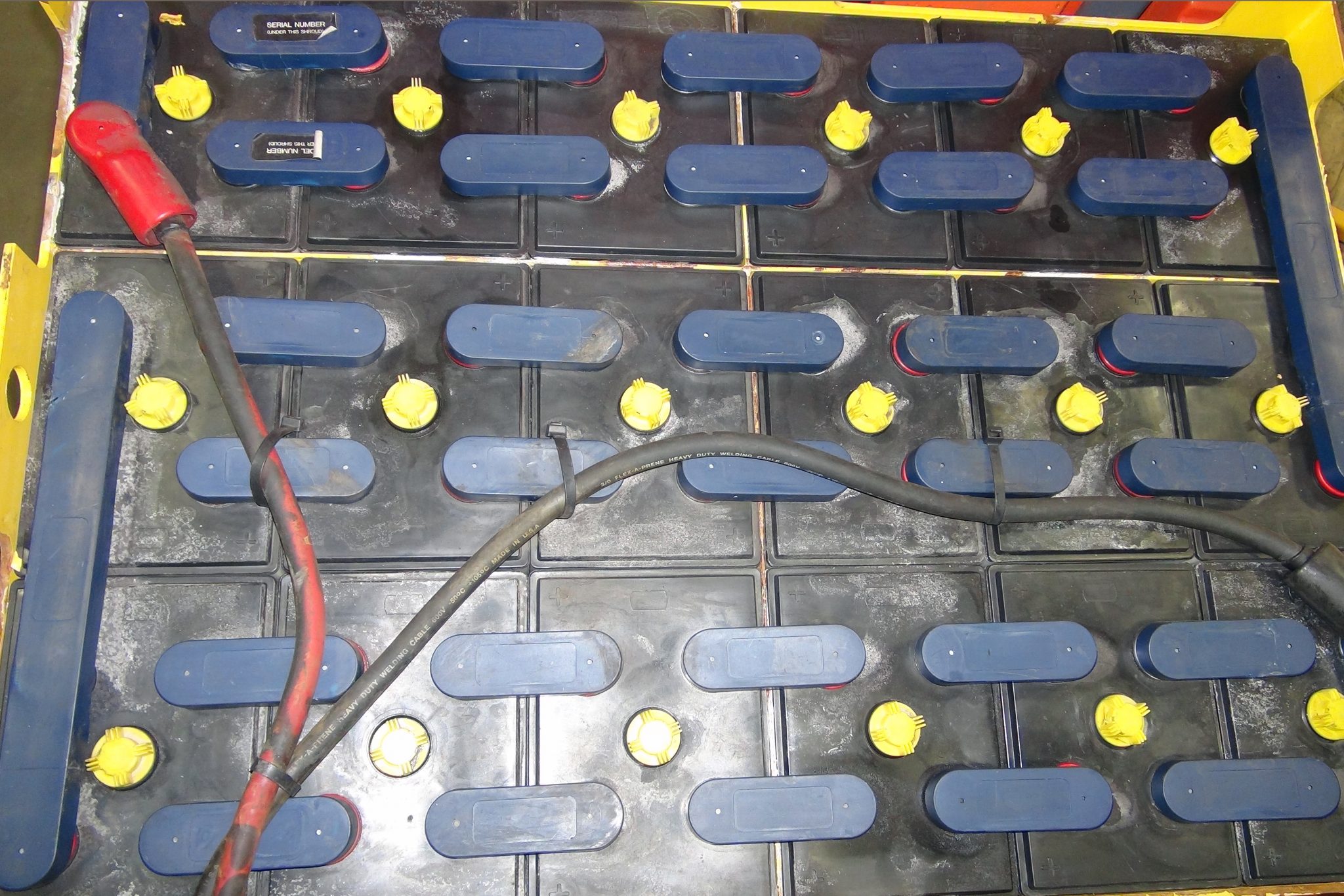 Lead acid batteries are tried and true. Years of minor changes to the internal structure produced variations that use less water, some that store more power in the same size box, some that are more resilient to fast charging, and some that have swapped out acid for a gel that allows the unit to be sealed. One benefit of using a product as dense as lead is the weight that is often sufficient for the counterweight required for the forklift design.
But why change from something that does the job so well, and at a reasonable cost? How does new battery technology like lithium-ion and fuel cell compare?
The Pain Points of Lead Acid Batteries
Watering is required.

It's a chemical reaction that needs water added on a regular basis to replace the water that is evaporated into Hydrogen and Oxygen during the final phase of the charging process.
It's hazardous (you're dealing with acid and gaseous hydrogen).
It's a frequent task.
It's a task that should only be done after a full charge, meaning it requires a specific timeline.
Even the best kept battery watering area is often contaminated with acid residue.
It too often goes undone.
Safety is a concern should a battery tip over and spill.

As the battery discharges over time, the AH capacity drops off.
Typical life span is 5-7 years, or ~ 1,500 cycles. One cycle = run down to 20% capacity, charge to 100%, cool down 8 hrs., repeat.
Performance of the forklift during that drop off can degrade.
Electrical components can fail due to added strain of low voltage.
Charging rate is limited.
It typically takes 8 hrs. of charging and 8 hrs. of cool down to put in 6 – 8 hrs. of run time.
Requires 2 batteries for applications requiring 16 hrs. of coverage even if total run time is under the 6 – 8 hrs.
Requires 3 to 4 batteries for hard-running, three shift applications.
Large fleets with dedicated battery charging rooms require special venting for the hydrogen gas generated.
Lead acid is often not welcome in over-the-road back of trailer uses.
The Benefits of Lead Acid Batteries
Tried and true technology.
Expected life is consistent and often trouble free so costs are easy to budget.
Batteries are durable.

Even low water, or overwater, can be repaired for a relatively low cost.
Over discharging can often be corrected in the shop.
In the event of a cell failure, they can often quickly be replaced in the field.

Competition keeps prices down.
Quality battery shops and field technicians are plentiful.
Recycling is standard procedure.
UL ratings of the Raymond truck are preserved for all makes and models of lead acid batteries.
The Pain Points of Lithium-Ion Batteries
Must be kept at a high state of charge by opportunity charging.
Opportunity charging typically requires chargers scattered throughout the warehouse, as opposed to a single charging area.
Chargers are special. You cannot use older lead acid chargers.
Counterweight required to offset lightweight of lithium-ion cells.
High upfront cost.
New technology means dealing with growing pains.
Not yet approved for all makes and models of forklifts by forklift manufacturers.
Not all vendors have UL ratings.
The Benefits of Lithium-Ion Batteries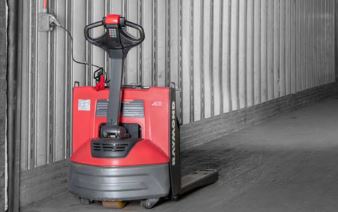 No watering. Ever!
Longer expectant life (8-10 years).
30% more energy-efficient and charge 8x faster than lead-acid.
No drop off of AH capacity over time. Clean, consistent AH and voltage.
It can provide 25% or more added run-time for applications that have the space to charge trucks and provide consistent breaks.
On-the-road charging is available and charges quickly.
No danger of acid spills.
Raymond has five UL ratings for the model 8250 lithium-ion pallet jack.
Recycling programs are in place.
Raymond has its own LI offering plus has approved Electrovaya Lithium-ion Energy Power Systems for pallet jacks, reach, order picker, and stand-up counterbalance units.
The Pain Points of Hydrogen Fuel Cells
Complicated technology.

Hydrogen supply infrastructure must be built.

The technology requires maintenance.
Refueling is not frequent, but it is not without its issues.
Sudden shut down.
Higher initial cost.
Environmental issues with unknown end of life.
Not yet approved for all makes and models of forklifts.
Not all vendors have UL ratings for the fuel cells.
A separate UL rating is required when the fuel cell is paired with the truck and may not be available.
The Benefits of Hydrogen Fuel Cells
Clean source of energy.
Three shift run times with zero battery changes.
Clean consistent AH and voltage.
How would these pain points and benefits affect your operation? Contact your local material handling specialist to come in and take a look. Maybe it's time for you to move away from old technology, especially for over-the-road pallet jacks.