June 13, 2016 –
According to the National Safety Council, forklift accidents cost employers an average of $48,000 per non-fatal injury and $1,390,000 per fatality. These are only the accidents that are reported and include upfront and visible cost. Hidden costs can be even more damaging, such as overtime, loss of revenue and productivity, emergency service, and inefficient worker time. And no matter the size of your organization, these figures can severely impact your bottom line and your business reputation.
Epic Safety Fail
Watch this short video of a forklift driver plowing into rack filled with boxes of liquor in a Russian warehouse. It highlights the serious need for safety best practices, greatly reducing the likelihood of accidents occurring in the workplace. Luckily, the driver survived, but the costs of repairs and replacements for the equipment involved were significant. Depending on the severity of injuries to staff, there may be another series of costs involved in the aftermath. These can include medical treatment, out-of-work wages, recruitment, training and salary of additional staff, possible lawsuits, OSHA penalties, not to mention a legal and administrative nightmare.
Protect Your Assets
With an estimated 110,000 forklift accidents each year, nearly 80% involving a pedestrian, proper training of operators and equipment is not enough. Beyond implementing comprehensive safety practices in your organization, what else can you do to protect your assets?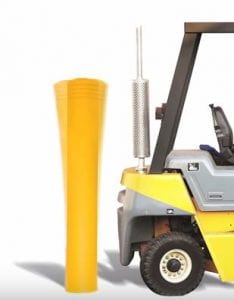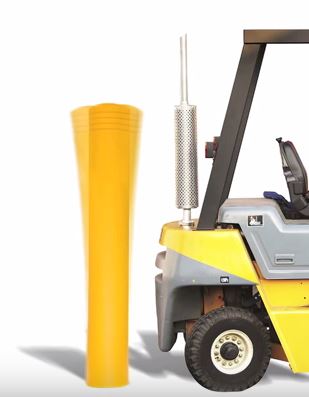 For starters, how about installing innovative solutions that protect your assets and give you peace of mind? Durable and highly-visible products like this FlexCore bollard can stop a forklift or floor scrubber. It spins, absorbs, and deflects, and can withstand impacts without damaging the floor, even in the toughest warehouse conditions.
Column guards fit a variety of column sizes, protect the structural integrity of your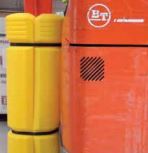 warehouse, and cushion equipment, racking, and forklift operators from impacts.
Deflect glancing blows and save costly damage with rack end protectors. It's no match for pallet jacks and forklifts.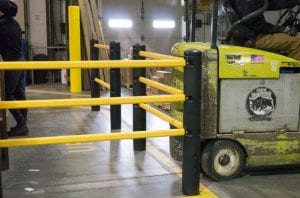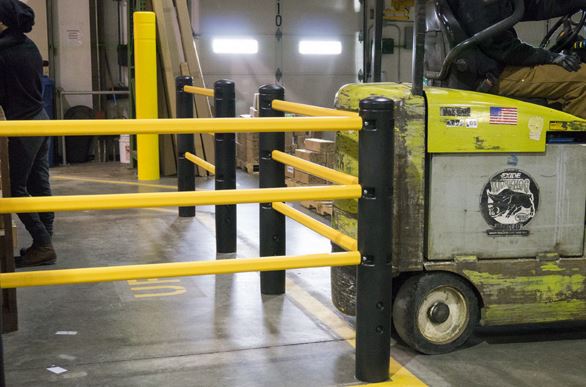 Get complete protection with energy-absorbing pedestrian guardrail safety barriers, and crash barriers that won't damage your walls but will give you peace of mind.
So what are you waiting for? Improve your warehouse today with easy installation, maintenance-free, protective products so your employees can be as safe and productive as possible.
Do you have any other safety practices in your workplace to add? Leave a comment below.