June 10, 2019 –
Business is steadily growing but space has become a challenge. It's time to either expand or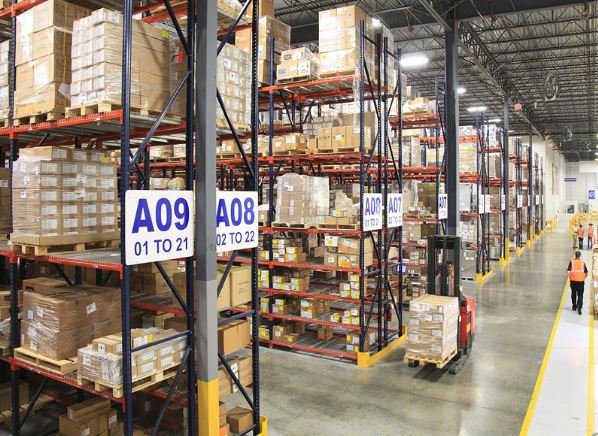 relocate. One of the first questions you should ask yourself is, what is the condition of our existing pallet racking? Can we reuse it? Is there a lot of damage? Most likely there is some.
Making the move
You decide that moving to a new building makes the most financial sense for your business. But nobody wants to move to a new building and put up the same old, bent and banged up pallet racking. This is especially true if you plan to have customers tour your new facility. Maybe you're thinking that if you invest in new pallet racking, the forklift operators are just going to damage it all over again so why bother. This may be the case if you purchase basic racking without adding any rack protection.
Pallet
rack

ing basics

There are two kinds of pallet racking in use today. The first is roll-formed and the second is structural. I think the names speak for themselves in terms of durability. Roll-formed pallet racking is the most popular pallet racking and has a couple of key advantages over structural racking. The first is price and the second is ease of installation, which equates to a lower price. Structural racking is stronger, has a higher storage capacity and is harder to damage than roll-formed pallet racking. Since most businesses prefer to save money, many of our customers ultimately buy roll-formed pallet racking.
Reinforcing roll-formed pallet
rack

ing

Just because you want to save money and buy roll-formed pallet racking, it doesn't necessarily mean it will get damaged. If you do your homework and consult with a knowledgeable material handling expert, they can help make roll-formed pallet racking quite a bit sturdier without spending a lot more money.

There are a few options that I highly recommend when purchasing any new roll-formed racking.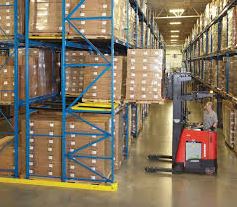 First, determine which kind of forklift will be servicing the pallet rack. If using a reach truck, consider doing the following:
Add a welded deflector on the front column of the

upright

frame, anywhere from 4-6" high will do the trick. Make sure there is a hole drilled in the center that can accommodate at least a 5/8" wide anchor. This will prevent the reach truck base leg from coming into contact with the face of the

upright

. Ensure that the anchor hole of the front baseplate is also anchored.
Use a structural horizontal in place of a roll-formed horizontal on the first level. This will prevent pallets that are pushed up against it from easily bending the horizontal.
If the manufacturer allows, have a piece of steel built into the

upright

that is as high as the first beam level. You only need to do this on the front column.
If you are only using a counterbalanced forklift, the second and third options will do the trick.
Lay the foundation
Now, all you need to do is use some row end protection steel in front of the end rows and you have yourself a sturdy pallet racking system that can hold up to years of use.
For the best results, partner with your local material handling expert to discuss different pallet racking solutions for your specific storage needs and how to protect your investment.