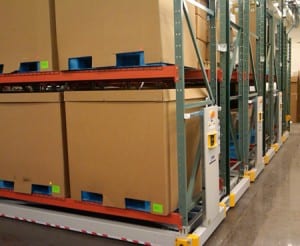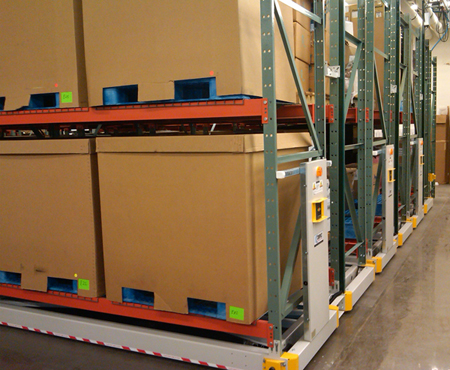 Our client, a broadcasting network, desired to renovate their 22,000 SF electronics warehouse for greater efficiency and product security.
The challenge was to increase the storage capacity of the warehouse within the same footprint.
Abel Womack achieved the desired increase in storage capacity using a mobilized storage system while maintaining 100% product availability.
The new mobilized rack system used 6,500 SF of the existing warehouse, a 62% decrease in the area required for pallet storage. The newly regained 15,500 SF of space was filled with shelving for smaller components enabling a 570% increase in shelf locations.