November 18, 2019 –
There comes a time for many operations where storage space becomes a major issue. It can be a good problem to have, for sure, but it's a problem, nonetheless.
What do you do as you approach the maximum capacity of your current warehouse space?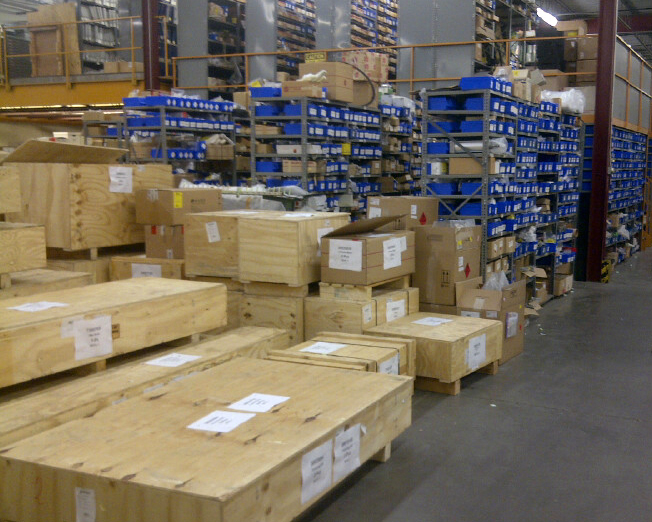 There are essentially three options.
Move to a new location
Expand your current location
Optimize your current operation
Nos. 1 and 2 are self-explanatory. You can either relocate your warehouse to a bigger location or you can renovate your current location and add space. Obviously those two options are disruptive and expensive.
So, let's look at the third option, which is optimizing your current storage space. While there are several ways to make the most out of the space you currently have, one of the most modern and forward-thinking innovations in the market is mobile racking.
Optimal storage, maximum efficiency
Think of your individual racks as a row of bleachers that can be expanded and contracted. That would be cool if that were possible, right? You essentially close the racks when you didn't need them and open them up when you did.
That's mobile racking.
A mobile racking system dramatically increases the number of racks increasing your storage capacity-sometimes doubling it! The Montel mobile racking system did this exact thing for one client, and as you can see in this video, the results speak for themselves. Imagine what you could do by freeing up to 50% of your existing storage space?
A mobile racking system isn't for everyone. If your operation demands high throughput, mobile racking probably isn't the right solution. While it's versatile, saves space and can store objects of all shapes and sizes, it's deliberate, as moving large racks back and forth takes time. It's best applied to slow-to-medium movers.
Customizable. Reconfigurable. Adaptable.
This is a great product if you don't want to go through the expense of moving your operation or having to expand your current one. It also provides a rapid return on your investment.
Another benefit to a mobile racking system is — to put it bluntly — how cool they are. These are incredibly impressive systems, and when you bring your clients to your warehouse, they will get noticed. They are progressive and effective and can significantly lower your operating expenses per product move.
If you're interested in learning more about the benefits of mobile racking or other storage systems, Abel Womack is here to help. Our experts will walk you through everything you need to know to make the right decision for your business. Contact us today to start a conversation about how we can help improve your current operation.