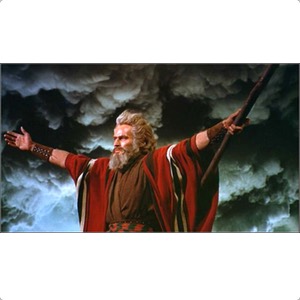 November 10, 2014 –
Static pallet rack is the norm for storage. You see it in pretty much every warehouse and most manufacturing facilities. The problem is that it's inefficient, as there is more space taken up via aisles than there is product. The work around has been deep lane systems like push back and drive in. Although they clearly increase storage density, they only make sense if you have multiple pallets of the same SKU, as you can't access each pallet.
Enter mobile racking…where you put your existing (or new) rack on powered carriages that allows you to eliminate aisles except when you need one. When you want to retrieve or put away a pallet, you simply use a remote (not unlike your TV) and signal that you want the carriages to move apart and create an aisle. Does anybody remember Charlton Heston in Moses? Now you get the picture.
Mobile racking can increase storage by 40% – 80%, without sacrificing selectivity. You can use your existing lift trucks and, in fact, can allow your aisle size to grow to reduce damage since there are so few aisles, you don't need to compress them.
That said, it's best applied when there isn't high turnover, as it does take 30 seconds or so to open an aisle and, yes, it does have sensors to facilitate its safe operation. The best applications and industries include:
WIP storage in manufacturing where additional space has value
Slower moving and backup storage in distribution
Cooler storage because space is at a premium
The early adopters thus far range from Aerospace Manufacturing to Electronics to Medical Device/Biotech to Craft Beer Storage. When properly applied, mobile rack can preclude needing to expand your facility or go to a remote site for incremental storage. And since it reduces the footprint and therefore the associated utilities, it's a sustainable solution and LEED friendly.
It's very cool and, I believe, one of the best new ideas in a very long time. Has anybody ever seen or heard of mobile racking? Let's hear what you have to say.