January 30, 2023 –
MJBizCon continues to big the biggest cannabis industry event of the year and 2022 was no different with over 1,500 booths. Tens of thousands of active and aspiring professionals made their way to Las Vegas for this trade show.
Still Growing Strong
The convention has grown to a massive size. The show occupied both floors of the South Hall, which is a gigantic amount of square footage. Navigating a single floor could easily take an entire day. There appeared to be numerous exhibitors focused on the packaging and processing side of the business along with several bench companies offering very economical solutions. Another observation we made was the ever-growing number of international attendees and exhibitors. MJBiz is now in its eleventh year and every year it seems to reach a wider, more diverse group of professionals.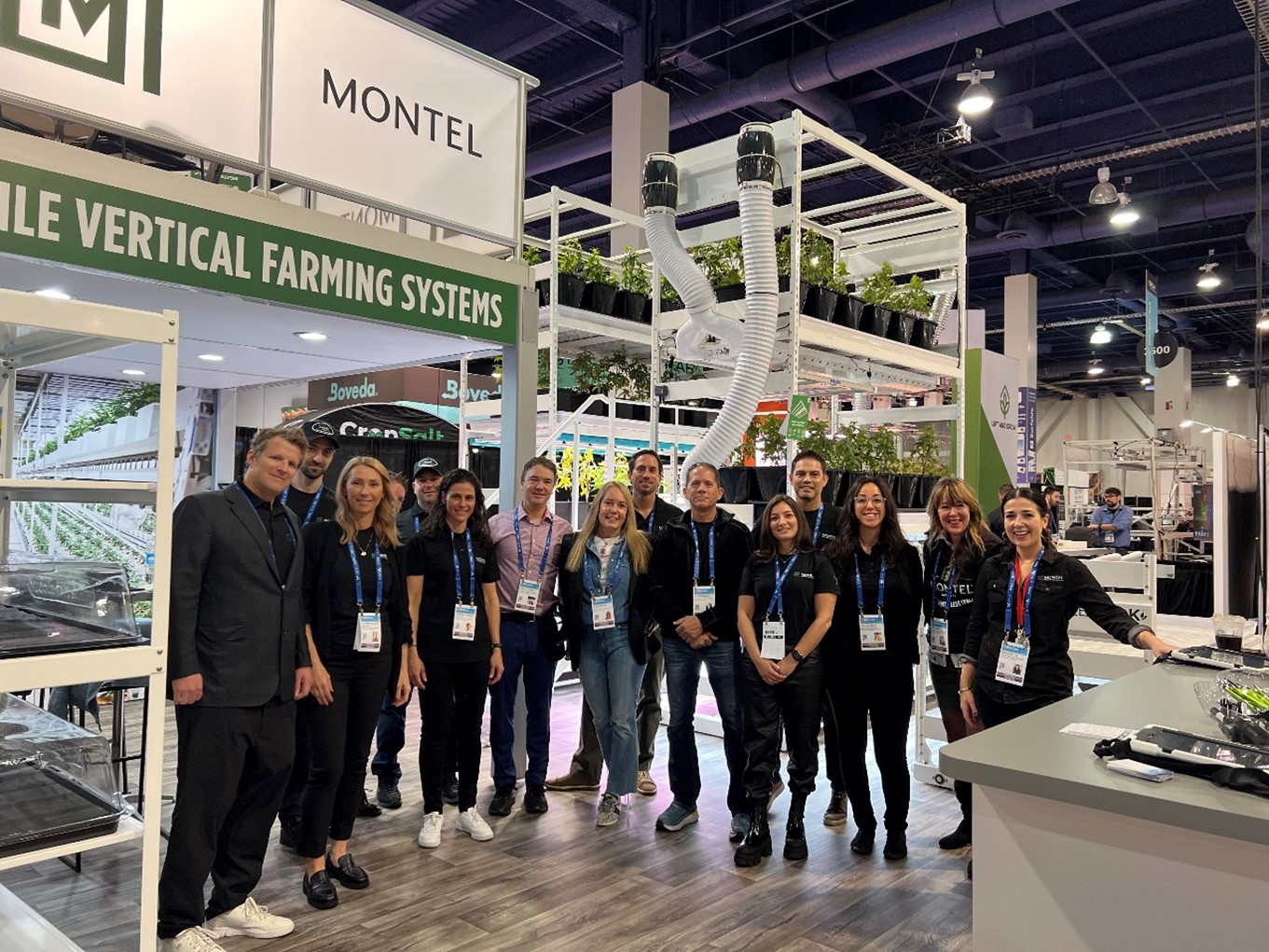 Revolutionary Solutions
Montel unveiled an important new product, SpeedDeck to assist with accessing the second and third tiers of the mobile racking systems. Designed for high-level efficiency and safety for employees handling upper-level operations, SpeedDeck provides users with a movable, foldable scaffolding solution.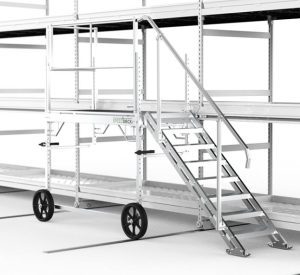 This lightweight, sturdy and corrosion-resistant aluminum mobile scaffold is ideal for vertical farming environments as it can be deployed, operated, switched to the next aisle, and folded back for storage in a matter of seconds. The adjustable height, step ladder and guardrail of the SpeedDeck provide a flexible and safe solution.
Montel also dropped a few other new editions at MJBizCon. Their new sloped tray and light fixture supports along with SmartDrain Flood Trays are great additions to the product catalog.
This is a simple and reliable solution for supporting ABS grow trays and LED lights for use in vertical farming. Top light supports are available for hooking lights onto the top levels. Sloped tray supports are designed for simpler drainage and simultaneously serve as tray and light supports.
Montel's SmartDrain Plug&Grow Trays feature an innovative channel pattern engineered to maximize the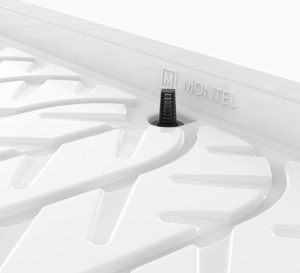 drainage flow and reduce any standing water while maintaining a sturdy construction to properly support the load of the plants. The material is FDA compliant, and its smooth finish creates an easy-to-clean surface to minimize the time and effort put into the cleaning process. It is designed to be installed with a slope on Montel's sloped tray supports.
Growing Opportunities
The keg party at Montel's booth on Thursday afternoon pulled dozens of customers, prospects, and colleagues into the booth for a fun-filled afternoon. There were numerous after-hours networking events throughout the week that yielded a large quantity of new industry contacts and relationships.
If you missed MJBizCon and want to learn more about the latest cannabis products and solutions, all in one place, contact Abel Womack today.