December 14, 2015 –
This title may have you thinking about cars. Tesla, Prius, Volt, Leaf. Do you drive one? Probably not. Most people still opt for internal combustion engines as electric cars still cost a lot and have too many limitations.
But that's no longer the case with electric lift trucks. It's the fastest growing segment of the lift truck market and continues to gain momentum. Other than trucks that spend lots of time outdoors, there's no longer much justification to running internal combustion (propane, diesel) trucks inside. And that's just the economics, not to mention the noise and pollutants.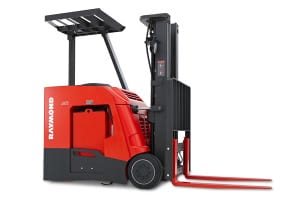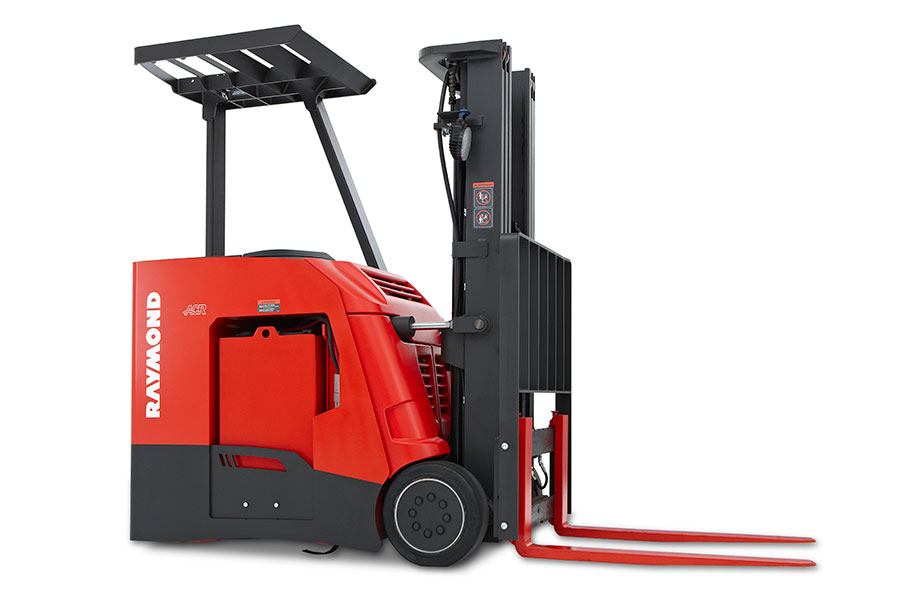 Not unlike some of us regarding our big SUV's, some have a hard time giving up their gas guzzling counterbalanced trucks. There is a mindset that these internal combustion (IC) vehicles are better; better pushing power, longer run times, lower cost- but none of these are true anymore. Today's electric forklifts are as powerful as any of their IC cousins. They can work in the same applications, and sometimes, excel in ways an old gas guzzler can't. The run times can be overcome with new, fast-charging technologies and, most of all, they cost less over time. Even with the current lower price of propane ($2.50/gal.), a comparable electric lift truck in a single shift application can save $10,000 over five years. That's $20,000 over 5 years for today's common two shift applications, even when a second battery is factored in. It's all about the energy efficiency of electric motors and the reliability of electric power control systems. Electricity would have to get to $0.25 per kW for the energy and maintenance savings to be neutralized. With the current natural gas boom, does anyone think that's going to happen?
Maybe it's time to do the math. Look at how an electric vehicle can work in your facility, and consider the advantages of the fast growing stand-up counterbalanced truck in place of traditional sit downs. How could easy on/off affect the productivity on your dock, particularly when the operators need to scan bar codes or otherwise interact with your products?  Energy saving is big but time saving can be even bigger, but that's a subject for another day.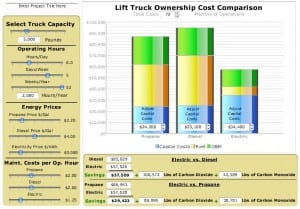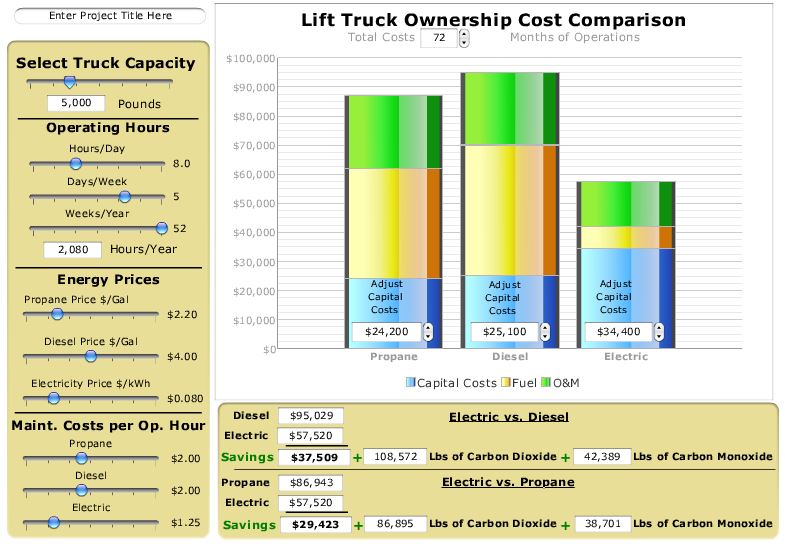 To see more, check out this third-party calculator on IC vs Electric Lift Trucks and drop me a note.