July 20, 2020 –
As is often the case, the COVID-19 shock has accelerated the pace of a number of trends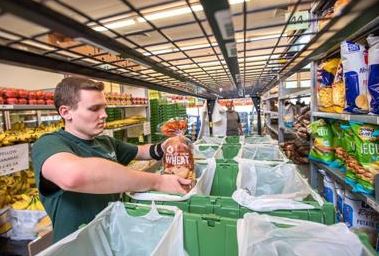 that were already underway. One of them is purchasing groceries digitally, whether you have them delivered or pick them up at a specified location at your store. This necessary change in consumer behavior understandably overwhelmed the grocery retailers and their supply chains during the peak of COVID-19. However, the convenience of this approach, supported by most of us now being very comfortable shopping online for general goods, will result in a secular change in the food industry.
For the major retailers, notably including Amazon-owned Whole Foods, this has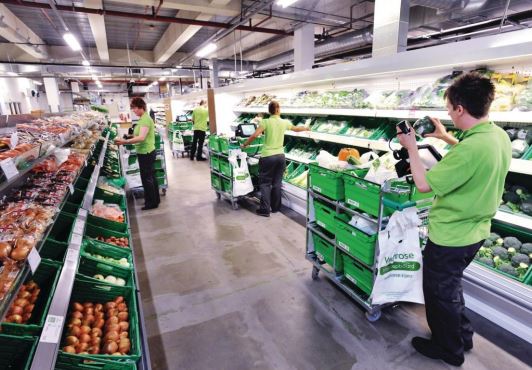 necessitated utilizing third party shoppers like Instacart. We've all seen these professional shoppers roaming through the aisles with six or more shopping bags in their carts. They use a handheld device to gain instructions of what to pick for whom. In ever growing numbers, they can be somewhat disruptive for the everyday shopper but, as importantly, they represent an incremental cost for the grocery retailer committed to their online customer.
Migrating to Micro-Fulfillment
As a result, welcome to the nascent phenomenon known as micro-fulfillment. In a broad sense, this approach looks to streamline and bring in-house the growing volume of order picking for remote customers. The associated automation options permit off hours picking/replenishment of groceries in existing hybrid stores and all-day order fulfillment for dark stores; those that are solely dedicated to fulfilling remote customer orders. Both can have the customer pick up their orders or have them delivered. And this opportunity is not lost on small chain retailers, who know they must also address this change in behavior if they are to compete.
All of this has resulted in the need to partially or wholly automate the picking (and replenishment) function, both to eliminate the cost and experiential hassle of professional 3rd party shoppers in hybrid stores and to reduce the overall cost to fulfill customer orders in hours rather than days for both environments.
Warehouse Automation Technologies
The technologies that can be employed are specific to the situation. For both small and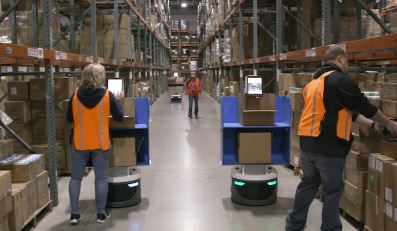 large retailers in a hybrid environment, it could be something like Locus AMRs (Automated Mobile Robots). They are low capex, easy and quick to deploy yet highly effective in facilitating picking during off hours. On the other end of the spectrum, Autostore coupled with specialized software like Locai, particularly with batching and put walls, can provide maximum density and high-speed throughput for dark stores or large 'back of store' operations. It's a bigger bite of the apple than the Locus AMRs, but justifiable in high-volume applications with space constraints.
If you are pondering how to address this burgeoning new normal, consider bringing in a company that knows grocery and is connected to all the technology options. We at Abel Womack are certainly an option, as we have deep connections to the food industry and access to pretty much every solution there is.