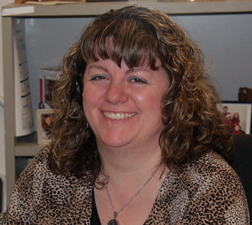 October 6, 2014 –
A long, long time ago before anyone contemplated the information and technology revolution, customers needed and valued suppliers. How else could a company learn how best to address their challenges and to gather information on potential solutions? And when a solution was chosen, suppliers were once again front and center providing technical assistance, product specifications, drawings and cost proposals. Their products and services were appreciated and there was peace in the land.
Circa 2014 and there is an entirely different landscape. Sure, suppliers still perform many of these functions but its perceived value is greatly diminished. Customers often know as much or more as anyone about their options and differentiation of products and services get commoditized. Today's world is real fast and turbulent, information is infinitely abundant and everyone is expected to perform. That's the price of admission.
Suppliers, however, can't exist in a completely transactional environment for long. If everyone is the same and any efforts at differentiation are dismissed, then low price and unsustainable deal making is all that's left—a sure recipe for disaster over time.
So, how does a supplier avoid the bloodbath of having to out price and out execute its competitors for too little profit and too much human capital? How do you find the "blue ocean" as described in the book, Blue Ocean Strategy… that open ocean where no one else is swimming as opposed to the "red ocean" bloodbath? The key is identifying the ways, big and small, to make a difference in the customer experience such that customers WANT to do business with you.
As explained by Simon Sinek in Start with Why, people still make many decisions on a gut level. We may be a generation of sophisticated thinkers that can elegantly rationalize our choices, but how we make decisions is based on what feels right—just as it always has been. And what better way to get customers to feel right about you than to create a significantly different and better experience …those disruptive innovations that find an unfulfilled need and address it. Make no mistake about it; customers often can't articulate those needs because they don't know what they don't know. We are responsible for determining what has never been and making it happen.
To me, the customer experience breaks down into two very distinct components. One is "customer service", the ability to transact accurately—something retailers call "the perfect order". If you can't provide exactly what customers want when they want it, expertly implement and invoice correctly, all with a smile, please and thank you—do not bother to read on. That part is a given.

The real challenge is to identify the "WOW factor", the things that make things "feel right". They can be technologically complex or incredibly simple, whatever makes a customer go WOW! With our company, we now spend much of the time we used to dedicate to SWOT analyses and strategic planning on exactly that. To identify and bring to market the things our customers will love and no one else is even thinking about. Simply said, maximize the customer experience so we can be true to our vision and so they can…Discover the difference.