April 30, 2018 –
I recently attended the MODEX trade show in Atlanta. If you've never been, it's a gathering of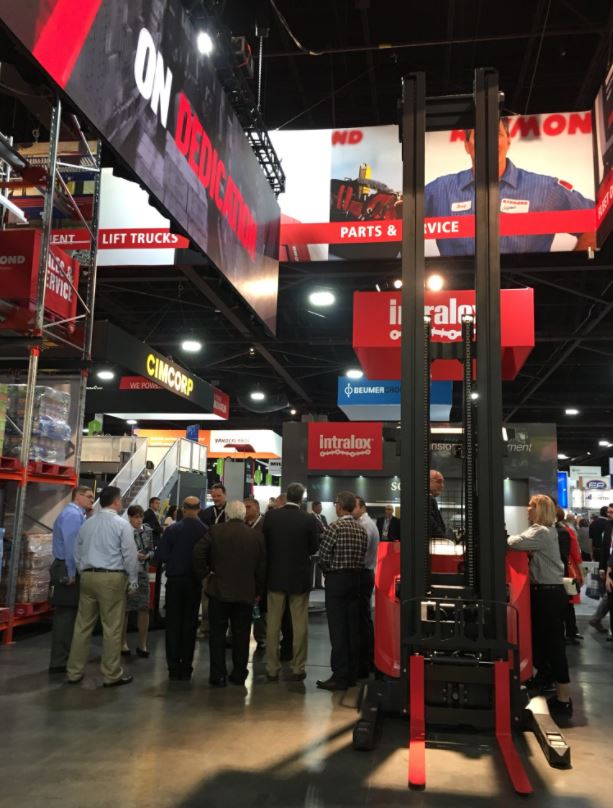 hundreds of vendors and thousands of attendees (about 30,000 this year) all representing the material handling and supply chain industries. Exhibitors and attendees come from 140 countries around the globe so MODEX can show off digital supply chain solutions including automation, robotics, artificial intelligence, autonomous vehicles, augmented reality, data analytics and more.
This was my first time attending MODEX and, for someone who was an outsider to the industry just a few years ago, it was an eye-opening experience.
In short, MODEX is a window into the future. Leaders in the industry like The Raymond Corporation and Kardex Remstar share the latest and greatest innovations and concepts that can truly transform businesses. We all know change is inevitable and margins are tight. Learning about the newest cutting-edge equipment and technologies will increase your chances of success in today's marketplace while staying ahead of the curve. Embrace the change, the future is here.
Where do you even start? It was a little overwhelming to see everything the industry has to offer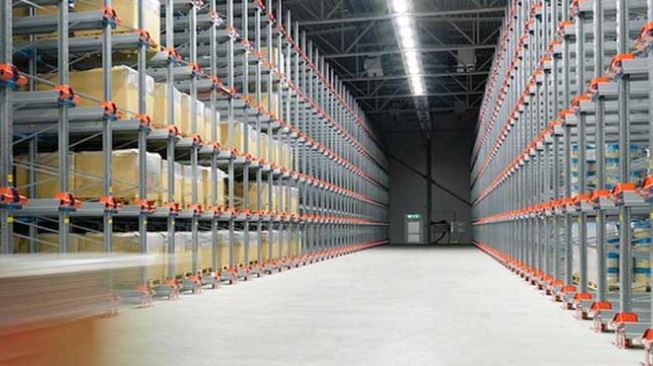 packed into the palatial Georgia World Congress Center. Maybe I'll begin with the automated pallet shuttle. Or telematics? Maybe virtual reality forklift training? I began to realize it must feel the same way for someone tasked with setting up a new warehouse or focusing on increasing their overall efficiency. How do you break through that feeling of being a little lost so you can begin to find your way?
It helps to have someone with the knowledge and resources guiding you in the right direction. That kind of business advisor and trusted partner can help you find your way to the right piece of equipment or to a comprehensive solution when you need it, and who hasn't felt the need for that now and then?
For every new and exciting industry game-changer, there were five booths marketing the same product with a different name. Who has the time in today's demanding workplace to research and meet with a half dozen different vendors? The luxury of dealing with a one-stop shop supplier capable of meeting all your needs is rare in this world- but they are out there! Save time, money, and labor by partnering with companies who can provide fully-integrated, customized material handling solutions and do so in a completely objective, unbiased way. When companies can do it all, you will be getting the optimal solution rather than a forced fit.
As we often say in the field, all forklifts go up and down. It's the expert service behind them that really makes the difference.
If you attended MODEX, please share your key takeaways in the comment section below.