November 1, 2021 –
In the world of manufacturing, warehousing, and distribution, it doesn't matter if you're speaking to customers big or small, there is a common theme when it comes to the challenging obstacles they face.
Whether faced with labor shortages, exploding demand from customers, or both, 2020 was a stress test for these industries, and 2021 is regurgitating some of that same stress in different avenues. As factories, markets, warehouses, and offices open up, we see the following issues taking place:
1) Labor: finding and retaining competent workers
Let's take the example of manufacturing. A study from the Workforce Institute at UKG, based on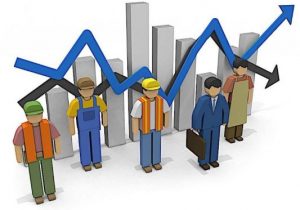 a survey of more than 300 hiring decision-makers representing a mix of U.S.-only manufacturers (65%) and multinational manufacturers with a U.S. presence (35%), found that finding talent with the right skills has been more difficult. Before the pandemic, 38% of manufacturers faced this issue, and today that number has increased to 54%.
Not only this but the retainment of employees has been difficult as well. Turnover is up 15% over the prior year. Nearly three in five manufacturers (59%) experienced "higher-than-average" turnover from March 2020 to March 2021, compared with 44% from March 2019 to March 2020. Among multinationals, 71% said turnover was up during the first year of the pandemic vs. 52% of U.S.-only manufacturers.
Nobody can necessarily pinpoint precisely why turnover and attendance issues happened. Still, it can be likely assumed that employees faced unheard of challenges over the past year, such as pandemic-related obligations or concerns, and enhanced childcare or remote schooling responsibilities, which likely impacted their ability to come to work on time or at all.
2) A clear strategy on how to accomplish critical tasks
Whether it's needed equipment, required labor, rotating inventory, or the true cost of storing and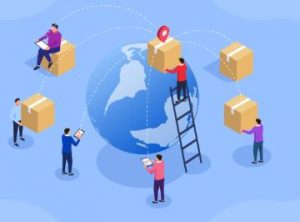 moving goods, critical tasks have become much harder in light of COVID-19.
This year, supply chains everywhere have been hit by massive disruptions from container shortages to floods and Covid infections setting off port closures. To make matter worse, retailers and manufacturers are overordering or placing orders too early amid panic over the massive supply chain crisis.
As the holiday season approaches, there's likely going to be a shortage of goods, which is not something the manufacturing, warehousing, and distribution industries are used to handling. Therefore, it becomes more challenging for businesses to have a strategic plan in order to overcome the obstacles.
3) A road map of where they are today, how they are going to proceed, and what is the final destination
On top of everything else, these industry leaders are dealing with the soaring costs for labor and materials, coupled with the added pressure from supply chain shortages and extended lead times. That is why each and every company needs to be more focused on process and cost-effectiveness than ever before.
To get a handle on the overall costs of operating the facility, you absolutely want to bring in the experts. Even if you have a very competent staff, the two main reasons for outside assistance are available new technology and a fresh perspective on processes and procedures.
These days, the question is whether "to automate, or not to automate." In past years, this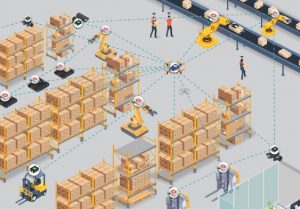 decision was driven mainly by return on investment (ROI). But today, ROI is accompanied by the velocity of output and the fact that you can't find labor, even if you're constantly searching for it.
This is where an industry expert who has seen many different applications will have the vast array of knowledge and experience to drive your project in the right direction and, in some cases, think outside the box. Few companies have a full breadth of material handling products (i.e., robots, conveyors, automated storage and retrieval, forklifts, mezzanines, AGVs), provide layout and design, and offer ongoing support for all equipment like Abel Womack does.
Another key factor is starting off with the correct design. This is accomplished by viewing the DNA of a company and the cubic velocity of materials to help the analysts determine the best course of action. Additionally, it is why having an expert to collaborate with is so critical.
Many of us have seen this process go sideways because the company is either looking to save funds or following the advice of internal staff who aren't experts in this area. They ultimately chose their solution over a better one and then had to call in the experts to fix the wrong solution.
Before investing in the future
1) Do your homework
2) Have an open mind to a solution you may not have thought of
3) Above all, try to have all stakeholders engaged
If you need assistance from an experienced provider, consider Abel Womack. With nearly 100 years in the business and thousands of installations, we're a proven leader in providing intralogistics solutions. Whatever your needs, your time is the most valuable asset you have for both you and your business. As the rush of the holidays arrives and the continued effects of the pandemic loom, contact us and discover the difference. We'll be here, ready to help you out and make your life a little more seamless.