November 2, 2015 –
When you're a business owner and your company is growing, one of the most important questions that should be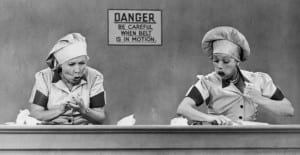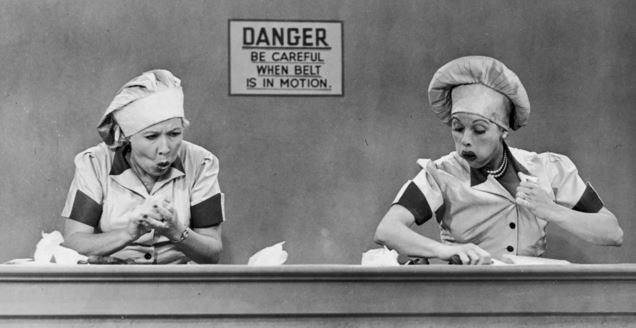 asked is, when is it time to change what has been working (status quo)? Even though the business has grown successfully to where you are today, there comes a time when you must re-evaluate your current plan in order to continue on the same trajectory.
The world is constantly changing and businesses must as well. It's rare that the strategies and tactics originally employed will continue to work well over time. It's not a matter of ignoring what made you successful to begin with; it's the willingness to re-assess and make tweaks or wholesale strategy modifications as needed. Growth is like every other force- it's a function of momentum. If you have it now, do not wait until you've lost it to readjust. It's much harder to regain momentum than it is to retain it.
One area of concern for many businesses is material handling. It's not as mission critical as how you continue to grow top line sales and customer retention but it is a significant area of opportunity to manage costs so that you can maintain/increase profit while holding the line on prices. Some processes can be labor intensive and unproductive, or incorrect for the changing landscape. Your material handling provider must understand your business, and gather and analyze variable data, including these key metrics:
SKU profile
Pallet movement
Storage capacity
Volume & velocity of SKUs
Manpower to perform each task
Pick rates
All of these factors deliver insight into performance and significantly impact productivity and efficiency. By using this data, your material handling provider can determine the best solutions to improve existing processes, create new, more efficient methodologies and increase output capacity- all positively impacting the bottom line.
No longer can companies afford to run on auto-pilot; they must be more flexible and adaptable to stay competitive. You either keep tweaking or adjusting to market pressures, or you just go away. Remember the old saying, "did Macy's tell Gimbels?" No they didn't, and Gimbels is gone.
When you're ready to make changes to your operation, or if your business needs adjusting, select a material handling provider with the deep expertise and the broad experience necessary to compete in today's fast-changing business environment. Remember, you may have only analyzed your business; the experts have analyzed hundreds. The disruption may be a welcome change.