Strong hiring in warehousing, parcel sectors related to e-commerce help drive employment gains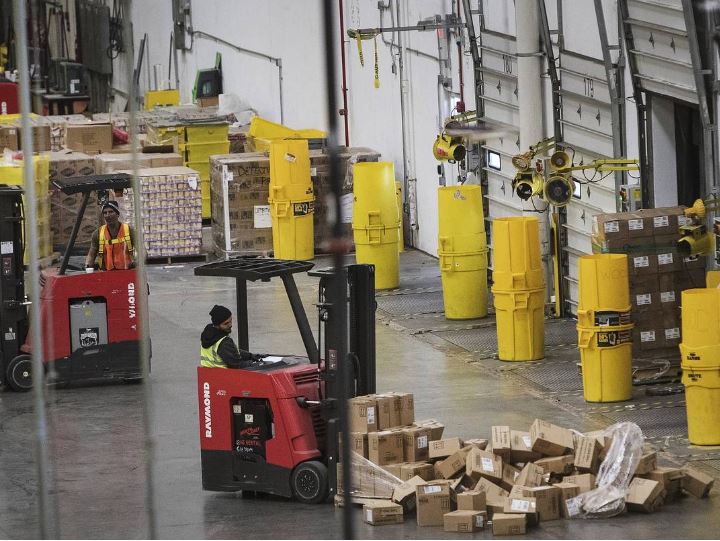 Logistics payrolls surged in January, extending a strong hiring drive in sectors tied to e-commerce after robust online sales growth during the recent holiday peak season.
Warehouse and storage companies added 5,300 jobs and package-delivery operators hired another 4,900 workers last month, the U.S. Department of Labor said Friday in a report that highlighted the growing weight of digital commerce in the jobs market.
The spree comes as the Bureau of Labor Statistics revised earlier figures to more accurately reflect changes in jobs, including employment tied to online business. The agency raised by 44,900 its December estimate for jobs in the warehouse sector that includes the fulfillment centers where workers pick, pack and ship online purchases. That meant the warehouse and storage sector lost 2,400 positions from November to December, down from the earlier reported 4,800 jobs. Overall the sector gained 39,400 jobs since January 2017. Last month total employment in the industry hit a new high, with 1,016,500 jobs.
"The revisions show even more momentum in job gains than we thought," said Jed Kolko, chief economist for the job-search site Indeed.com.
Winners include industries that touch e-commerce, such as package-delivery firms and non-store retailers like Amazon.com . The online giant this week reported $1.9 billion in quarterly profit, a result helped by greater efficiency at its warehouses during record holiday sales.