November 21, 2018 –
One of the many great things about living in these times is getting to see all the technological advances as progress in electronics, medicine, computers – even material handling equipment – makes the news.
One of the most exciting developments in material handling is the advent of lithium-ion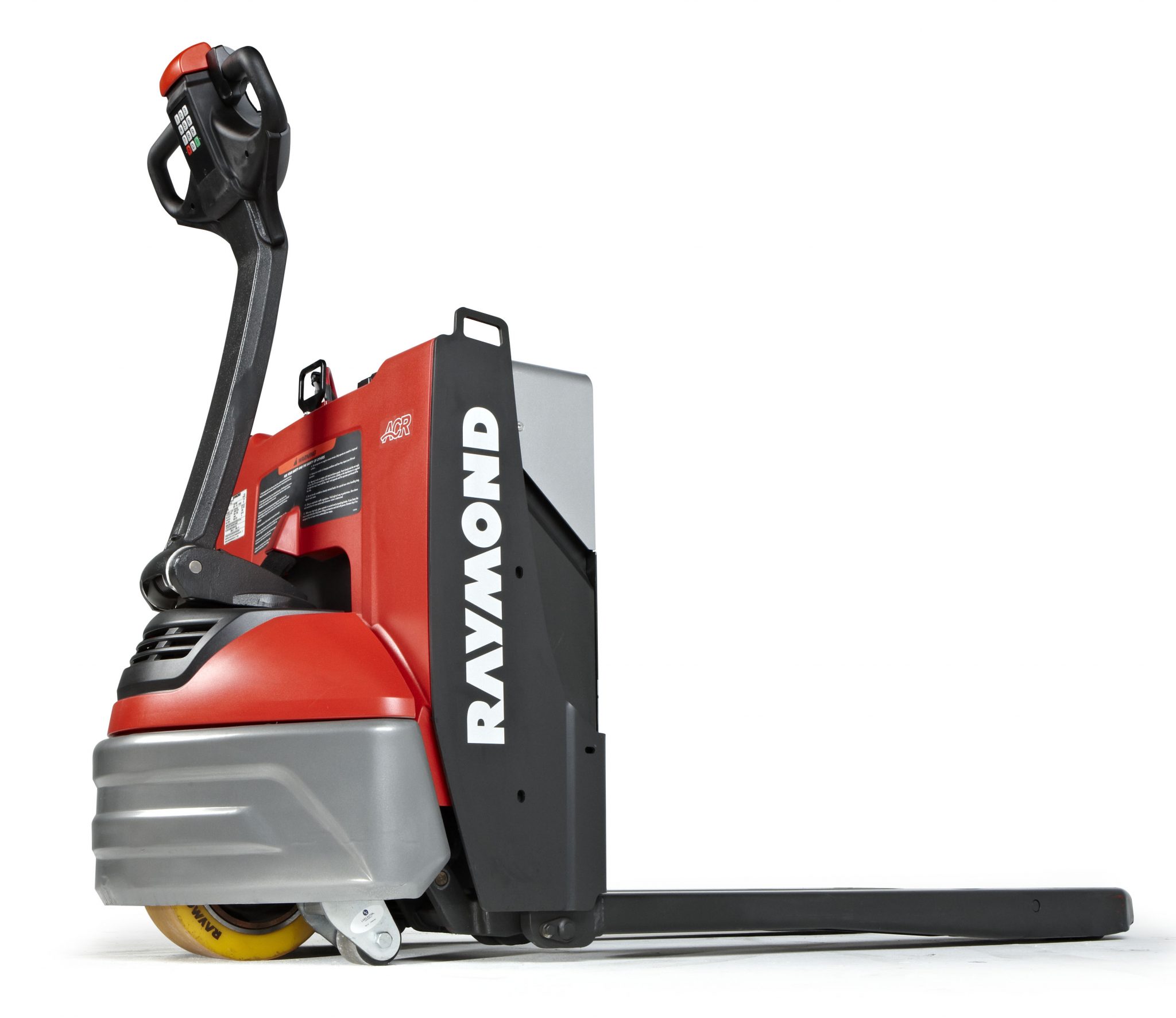 power supplies to replace the old lead acid batteries that historically powered forklifts. In 2017, the Raymond Corporation debuted the Model 8250, the first lithium-ion powered small, walkie pallet jack. This reliable workhorse delivers increased power capabilities and efficiencies so that you can run longer, recharge quicker, and move more pallets. The lithium pallet jack offers the following advantages over competitive pallet jacks:
Increased productivity with longer three or four-hour uninterrupted run times
Faster battery charging: the 8250 can be fully charged in as little as three hours with a 115v, included plug-in charger
Higher capacity to carry 5,000 lbs. vs. 4,500 pounds
Improved maneuverability with a 2" shorter head length
Zero maintenance with no watering, equalizing, or special cleaning required
5-year warranty, or 10,000 hours on the battery pack
Opportunity charging friendly
UL Certified
Pharmaceutical manufacturing facilities friendly where no lead acid is permitted in production or storage areas
Power Proven to Perform
When it was introduced, many thought the problem with lithium-ion was the expense since the battery packs cost two or three times as much as a lead acid battery. How can they possibly be cost-effective? By offering several perks including reduced maintenance (practically none) plus increased productivity and efficiency.
Curious how a lithium-ion battery might impact your bottom line? Raymond now offers a lithium-ion ROI calculator. Plug in your variables and see for yourself if a lithium-ion solution makes sense for your business.