July 31, 2017 –
Bullnose, double boxed, structural. Double deep, cant-leg or offset leg. Indented beam, continuous pallet support and Z-stop. Rack end guard, pallet backstop and floor beam. ThermaKit and Vantage Point.
Anyone who reads the list above and recognizes these industry buzz words has probably been part of the design process of a freezer with deep-reach forklifts. More than just rack and forklifts, the two interfacing pieces of equipment need special options to make the system work seamlessly.
High Performance in Low Temperatures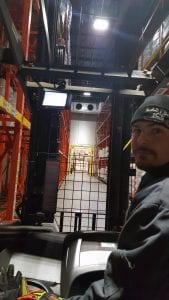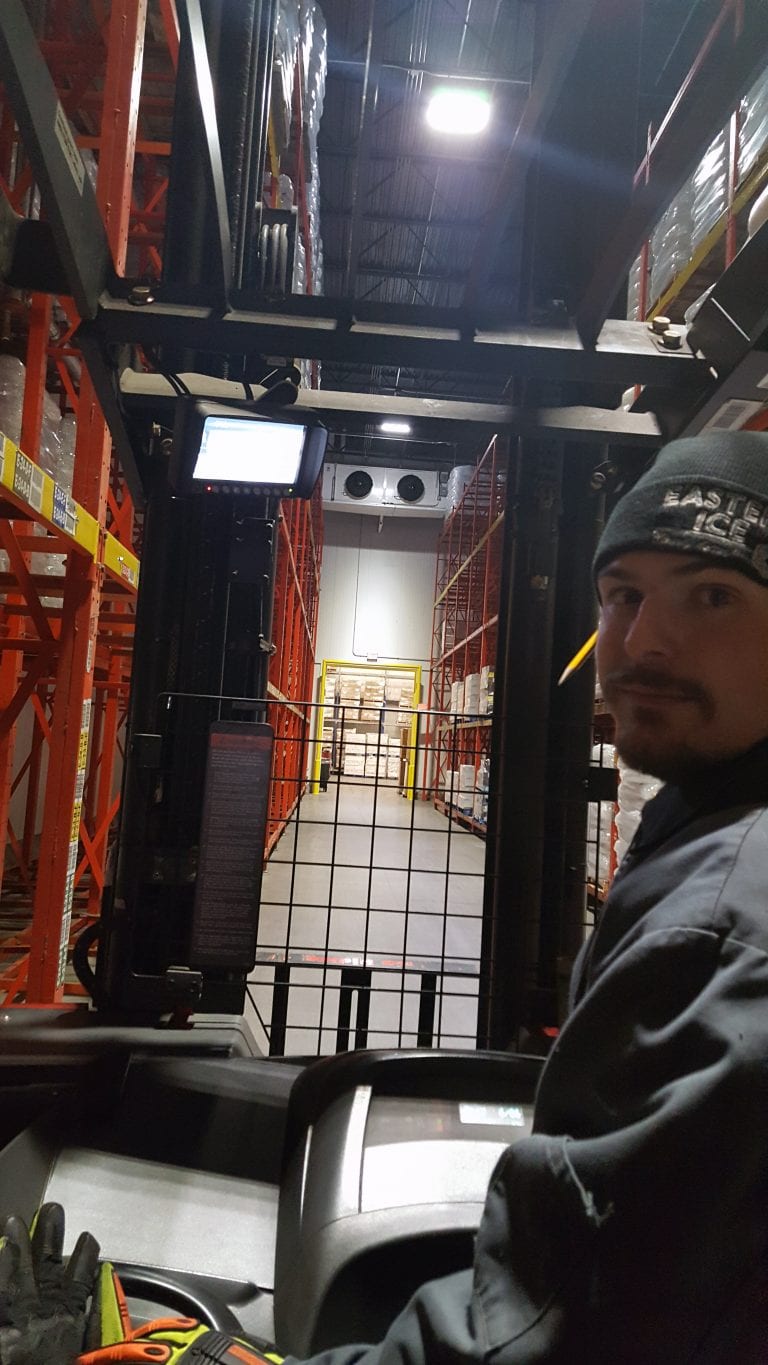 Over the years, experience and innovation have developed best practices for this harsh environment. The intense cold is an effective motivator for freezer operators to increase their productivity, as they greatly want to get sufficient work done so they can take a break. Can you blame them? The sooner they get back to the 30-degree dock, the sooner they are out of the bitter cold. Most freezers are -10 degrees or colder and the blowers move the air like a blizzard.
I've met many of these guys and they are tough. Often mountain men with bushy beards and 4-wheel drive trucks parked outside. Even though they brag that it's their element, they admit it's cold and show it when they come into the break room after a couple of hours of working in these extreme conditions.
The buzz words above all define ways to make the system better, for them.
Making Extreme Conditions Bearable
In a frozen warehouse, the forklift's base legs are going to hit the upright frame often; that's a given. The bullnose with an extra anchor on a double-boxed structural column allows routine impact with a deep reach fork truck which also features a bullnose with minimal hazard or damage. These two design improvements last longer than standard rack and standard open toe forklifts. Cantilever or offset front legs provide an additional benefit by avoiding most of the rack impacts all together. That said, they are more expensive and may result in more product damage.
It's a given that the reach truck mast is going to come into contact with the rack beam in a double deep pallet rack system. That's simply the way it's designed. If you want labels on the beam, an indented beam is best. You'll also want to avoid bolt-in pallet supports that put bolt heads at the place where the forklift mast will touch. Those bolt heads will damage the mast over time.
Continuous pallet supports are a necessity in a double deep system. They prevent pallet hang-up when placing or retrieving the back pallet. Z-stops prevent the back pallet from being pushed too far into the flue, which is particularly important if sprinklers are inside the rack.
Rack end guards are self-explanatory, they act as a protector to the uprights at the end of the rows where fork trucks are moving the fastest. Pallet back stops keep pallets that are located on the floor from being pushed up against the curb, where rodent control is kept.
There are two methods by which a deep reach truck can access the back pallet- straddling the pallet on the floor by creating a large enough opening between adjacent pallets for the base legs or using a bottom load beam and having the legs go under the beam. If you go with the bottom load beam approach, you won't be able to straddle a pallet, so you will experience more time to pick up pallets off the floor, having to extend past the outriggers, lift up and then retract. But with a straddle set up, the overall width of the base legs impedes high density bulk storage layouts and increases the overall width of the truck. It's a give and take in this situation, but for good reason.
Lastly, today's deep reach forklifts have options called ThermaKit (heated control handle and floor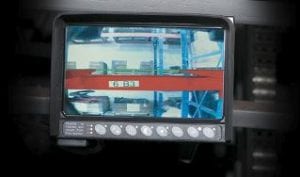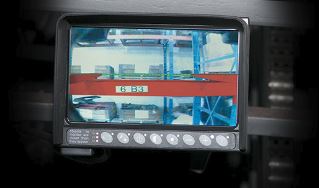 cushion), and Vantage Point (a camera that looks out from the heel of the fork). The ThermaKit system helps keep the extremities warmer so operators can stay at task a little longer and more comfortably. The Vantage Point camera is a must have in tall deep reach system. It gives the operator a view of the fork tips, reducing product damage in those impossible-to-see back slots.
Deep reach pallet rack systems are popular in freezers because of the improved density compared to selective rack layouts. Most freezers have the SKU profile to allow double deep without disrupting put-away and pick flows. The two pallets almost always are the same SKU, and are sometimes picked together if the velocity at the home slots calls for it. Double deep does not benefit operations if you don't have a sufficient number of identical product. It simply takes too long to move the outer pallet out of the way to get the back one. For an operation that needs better selectivity and higher storage density, look to very narrow aisle wire guided swing reach trucks. But that's a different set of buzz words for another day.
Don't Brave the Cold Alone
Withstanding harsh environments such as refrigerated warehouses, freezers, and other cold storage facilities are tough on operators and equipment alike. So, don't be left out in the cold. Contact us if you need assistance with selecting the best rack to increase storage density and choosing the right forklift to maintain productivity for your application.