An efficient solution for fast storage and picking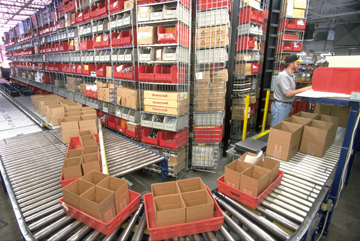 When fast, reliable and cost-efficient storage and retrieval of goods are critical, horizontal carousel are the perfect solution. Kardex Remstar horizontal carousels maximize productivity for split and discrete case picking, as well as pallet picking and handling. After analyzing your specific requirements, a horizontal carousel can be customized based on a range of widths, heights, weight capacities and carrier configurations.
Horizontal carousel benefits:
Increases order picking throughput up to 600%, items are quickly delivered to the operator
Reduces cubic storage space requirements 40 to 60%, freeing up valuable floor space
Improves accuracy to 99.99% – Pick to Light Systems indicate what and how many items to pick
Reduces man power requirements by up to 2/3
Reduces inventory by providing better management
Performs at nearly 100% uptime – rugged construction and design require little maintenance
Systems often provide an ROI in under 12 months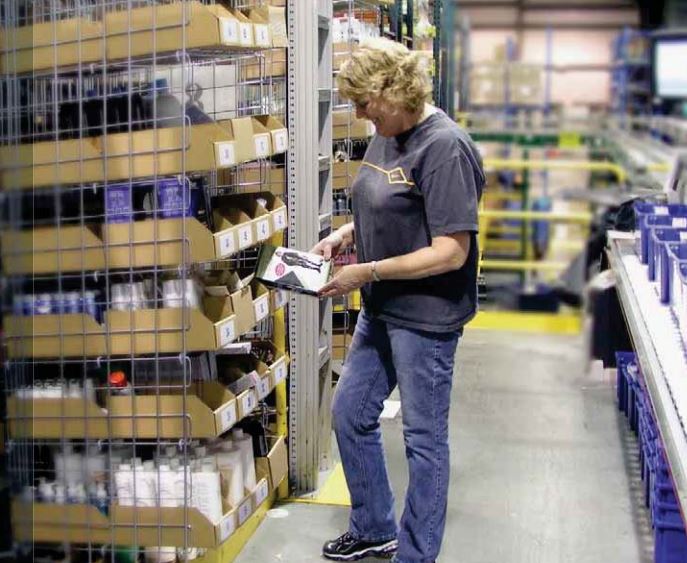 Download our case study to learn how our customer doubled their storage density, improved ergonomics and increased their order picking volume using Kardex Remstar horizontal carousels, software and light-directed picking.

 Download the Horizontal Space Saving Guide

 Download the Horizontal Carousels Brochure

Contact Abel Womack for more information on how a Kardex Remstar horizontal carousel could benefit your warehouse, manufacturing facility or distribution center in the New England area (MA, CT, NH, VT, ME, RI and NY).
---
Carousels: Horizontal vs Vertical
Both automated storage and retrieval technologies save floor space, reduce labor, provide greater inventory control, increase pick accuracy and throughput. But which technology is right for your operations? Download this side-by-side comparison and find out.