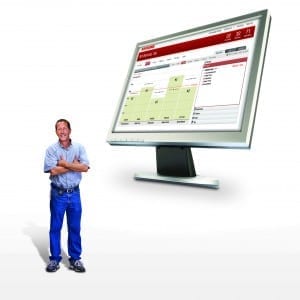 March 9, 2015 –
When I meet an operations manager that wants to optimize performance, they understand the baseline criticality of what Peter Drucker wrote, "What gets measured gets managed".
They also know that around 70% of the cost associated with a lift truck or other fully engaged material handling equipment is the direct labor costs associated with the operator. Accordingly, they track when forklift operators clock in and out, and usually how many pallets or cases per hour are handled. But even with RF scanning and transaction time stamps, operations managers don't have enough information.
In fact, the capturing, gathering and organization of forklift/operator performance data needs a central repository so that operations can clearly measure and manage so as to optimize. The upside is huge and one of the last frontiers in driving down costs.
If you are interested in increasing visibility of assets and labor in a measurable way, so as to focus on performance goals, consider iWAREHOUSE® Labor Management System (LMS) by The Raymond Corporation.
Early adopters of the iWAREHOUSE LMS solution have reported increased productivity of 12% after only a few months. Telematics, including real-time lift truck and operator data, are currently being utilized to further improve operations via better driving behavior and accountability, benchmarking, coaching and OSHA compliance.
What would a 12% increase in productivity mean for your bottom line? That can translates into fewer vehicles and operator costs.
Would you like to see a personal demonstration of iWAREHOUSE, equipment and software?
To learn how Raymond's iWAREHOUSE and LMS offerings can improve your productivity and optimize fleet performance, or to arrange a free demo, please leave me a comment below.