July 16, 2018 –
Automation is rapidly becoming essential to building successful operations; the latest reports show that more than 1.4 million new industrial robots will be installed in factories around the world in the next year or so. There's a material handling automation solution available for nearly every application, but you may still be asking yourself how it can help your bottom line. I'd like to lay out several ways that robotics and automation can change your warehouse for the better right now – and for the future.
The Rise of Robots
Automation is becoming increasingly important for small and medium-sized business operations to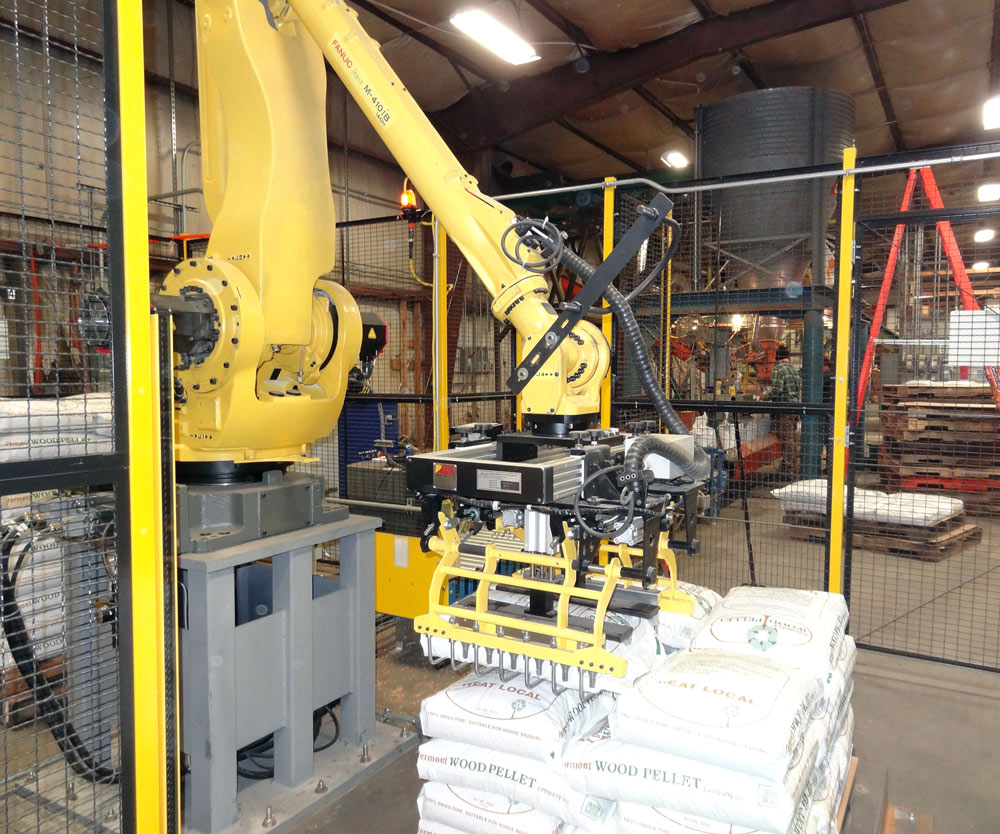 succeed and compete in the global economy. Currently, 70% of industrial robots are working in the electrical, automotive, metal and machinery industry. The number of industrial robots in use worldwide will likely increase to an estimated 2.6 million units by 2019 as more manufacturing businesses see their value.
Better Facility Communication
Automation allows your equipment to communicate, so different parts of the facility can become interconnected and function more cohesively. Think of it- seamless communication from one part of the warehouse to another so everyone has a clear picture of what's going on at all times and bottlenecks can become a thing of the past. How much time could that save you every week, month or quarter?
Repetitive Robot Tasks
Robots can be effectively used for activities that require repetition, consistency and precision, including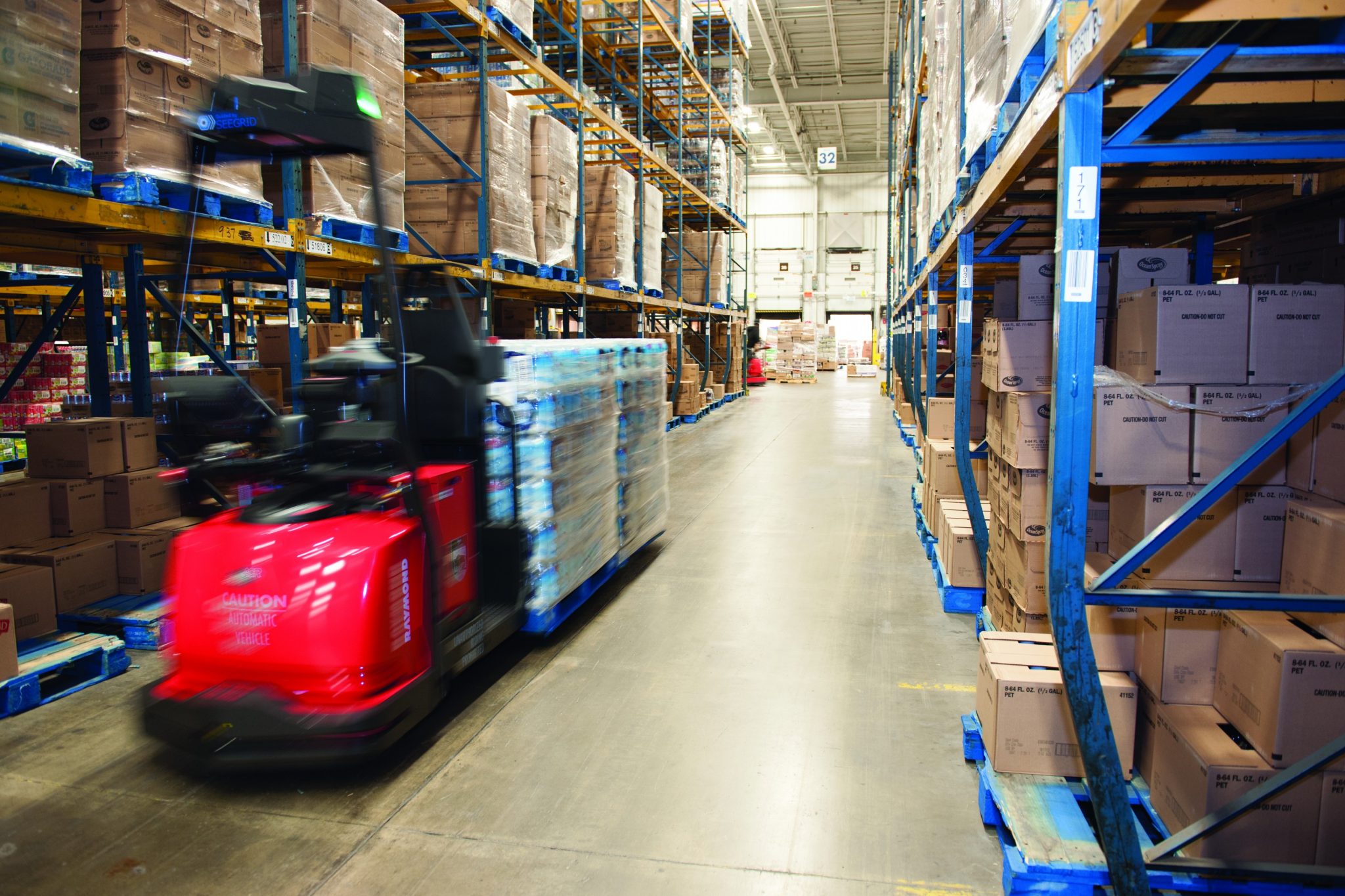 packaging, palletizing, assembly and pick-and-place operations. Automated Guided Vehicles (AGVs) are mobile robots that follow markers or use vision or lasers to navigate through a facility, increasing productivity and lowering costs by reducing manned travel for horizontal transportation or picking or loading. Need to change up where the AGV is going when the production line changes? Just adjust the markers or drive a new route just once in learn mode and the equipment can quickly adapt to the modifications.
Data Collection Reduces Downtime and Increases Productivity
With travel and user data collected in real time, automation can help preemptively manage required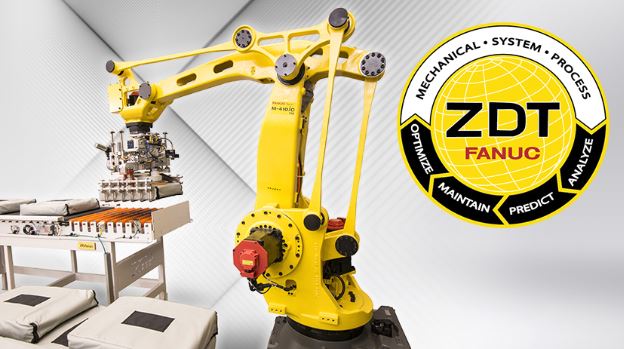 repairs or maintenance on the forklift so the warehouse can run more smoothly. Tools like Robot Link or FANUC's Zero Down Time (ZDT) are predictive analytic services that continuously collect and analyze data and notify you if action is required. This predictive maintenance will prevent unexpected downtime as they identify potential failures so you can schedule the work, avoiding breakdowns during production. Now, you are free to focus on other responsibilities.
Increase Accuracy and Customer Satisfaction
Processing orders quickly and electronically helps you to stay ahead of your competition and keep up with customers' needs. With traceable product movements throughout manufacturing, processing, and distribution, you'll be able to identify any issues in the system or the need to change up traffic flow. Automation also can improve accuracy and speed up turnaround times translating to happier customers and repeat business. Isn't this what every company is working towards?
Decrease Workplace Injury
Automated tools can work continuously providing increased production with a reduction in labor demands and workplace injury. In 2015, musculoskeletal disorders, such as sprains or strains resulting from overexertion in lifting, accounted for 31% of the total cases for all workers, according to the Bureau of Labor Statistics. An industrial robot's hollow arm and wrist are built for repetitive tasks, so you'll be able to move strenuous tasks or tedious maintenance chores to robots and repurpose your human talent to more exciting jobs. This workforce efficiency and reduction in labor costs can help lower your bottom line. For some warehouses, this savings can translate to being able to keep production here in the U.S. And, while robots won't replace human workers, they'll allow production to become more efficient and help employees advance to other more rewarding jobs and careers.
With enhanced tools offering more information, you can make data-driven decisions for better outcomes in the long run. Talk with your systems integrator about how robotics and automation can make your operation more efficient, safe and secure.