December 5, 2022 –
Maintaining a successful long-term business partnership takes time and effort to make it work- much like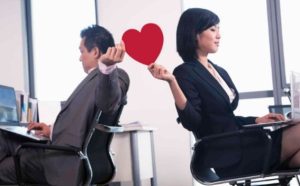 dating. Initially you meet and realize you have a few things in common. You agree to a second date. As you get to know each other better, you realize your values and goals are similar. You begin dating more exclusively and over time, you lay a solid foundation built on trust. You work through obstacles, the relationship flourishes, and now you are fully committed.
Relationships are more complicated than this, but you get the point.
A Good Match
Here is one of those special relationships Abel Womack and business partner Hytrol Conveyor Company have been enjoying for two decades. Read Hytrol's recent press release below.
---
HYTROL AND ABEL WOMACK CELEBRATE 20 YEARS
JONESBORO, Ark.—Abel Womack has been recognized for its 20 years of partnership with Hytrol Conveyor Company during the 2022 Hytrol Convention hosted in October.
Hytrol hosts a Convention every five years to honor and collaborate with its integration partners. Hytrol exclusively sells through its integration Partner Network—a network of independent businesses from across the globe who bring Hytrol products to market. Abel Womack is one such integration partner who designs and implements material handling solutions. The company pairs experience with innovation to deliver complete material handling solutions to its customers. Rick Dionne, Abel Womack's Automation Sales Manager, accepted the award at Hytrol's 2022 Convention in Jonesboro, Arkansas.
Mitch Smith, Vice President of Business Development said, "We want to thank Abel Womack for its 20 years of dedicated partnership. We hope there are many more to come." He goes on to stress, "It is only through partnerships like we have with Abel Womack that we find the success we do at Hytrol."
Hytrol designs and manufactures advanced conveyor systems, controls, and solutions for customers with processing, manufacturing, warehousing, and distribution needs. For 75 years, Hytrol has demonstrated an unwavering dedication to understanding the unique material handling needs of businesses. Hytrol focused on creating innovative, customized conveyor solutions that help companies achieve their goals. Follow Hytrol on Twitter @hytrol.