July 24, 2017 –
I've been in the materials handling business for more than 25 years, and during that time I've seen a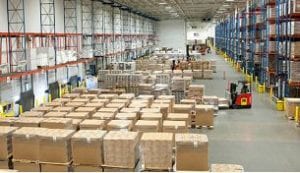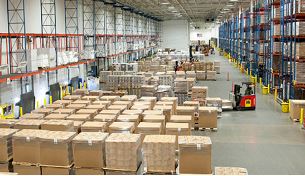 lot! One of the things I've seen multiple times, however, needs to be addressed so other facility managers can avoid making the same mistake!
I remember going onsite one day to discuss equipment options with a new client. Upon entering his warehouse, I spotted several different areas in which I could help him utilize his space and resources more effectively. I noticed the client had double-racking, 12-foot wide aisles, and was using sit-down counterbalanced trucks. Knowing the capabilities of the materials handling options Abel Womack offers, I had our in-house engineering staff evaluate the application and layout to come up with alternative options.
By simply reducing the aisle size to 9-feet and matching that with Raymond reach trucks suited for smaller aisles, we designed a customized solution for the client and gained enough space for 126 additional pallet positions and increased operational efficiency.
It Pays to Know What's Out There
The goal of any facility manager is to support the growing needs of his company. It's noted that online shopping is only increasing in volume, and therefore warehouses must meet the challenge. But for some, their warehouses weren't designed with this growth in mind, so how do they adapt? Luckily, taking the time to physically visit a warehouse and witness how our clients are currently operating, material handling experts can create scenarios for the customer to consider; approaches that address the challenges. Sometimes, even a few of our long-term clients think Abel Womack just sells and services forklifts, but that just isn't the case! We offer so much more thanks to our experienced team of designers, engineers, warehouse experts and 95 years of industry experience. Here are just a few of the ways in which we reach beyond forklifts to help you reach your business goals.
Storage Space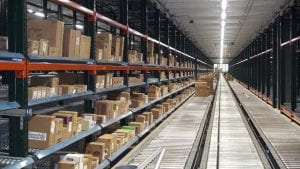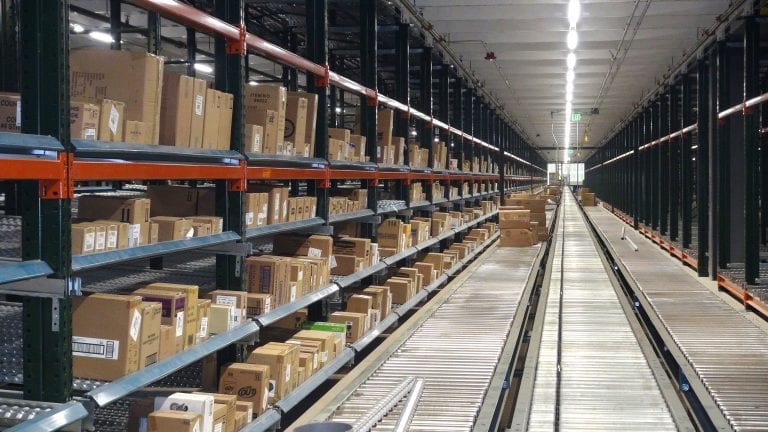 Like our client above, the ability to utilize better storage options means they can fit more product in their warehouse and ship items faster. By optimizing the space they already had, we were able to increase their storage by 20%. By considering weight, size, family groupings and velocity of the products, a well-designed storage and retrieval system can provide increased productivity and improved storage capacity.
Automation
It's a new era of material handling and warehouse operations. Automated systems are growing in popularity as labor becomes more scarce and expensive plus the technologies become less expensive and more functional. As such, it's important to find a trusted partner that has capabilities with all types of automation options so they can offer an optimal, unbiased solutions. A few of the current market options include:
Automated Guided Vehicles (AGV) – These fully automated, self-driving vehicles increase efficiency and accuracy so your labor force can focus on different tasks. Using markers, wires in the floor, vision systems or programmed lasers, AGVs navigate the aisles of your facility to move product and facilitate order fulfillment.
Vertical and Horizontal Carousels – These automated carousels create a way to increase storage and efficiency in your warehouse or manufacturing plant. Carousels dramatically increase operator pick rates and accuracy by creating a 'goods to picker' arrangement.
Vertical Lift Modules- This popular technology is a highly flexible automated system that maximizes utilization of the cube and organizes picking, replenishment and cycle counting.
Radioshuttle- This deep lane automated system is designed to handle many pallets in lanes of 10-100 pallets deep, using robots for pallet transportation from induction to discharge.
Pick Modules– These multi-level storage systems integrate with picking systems, conveyors and sortation to maximize storage capacity and increase throughput.
Throughout my years at Abel Womack, I find that many facility or warehouse managers are inclined to do more of the same as their businesses grow. By employing new technologies and approaches, managers often save time, money and headaches. Since automation or warehouse design has to be navigated, call the experts today to get a detailed analysis of your current operation and how it can be optimized.