August 7, 2017 –
Every day, businesses work to meet and exceed their customers' expectations.  Quick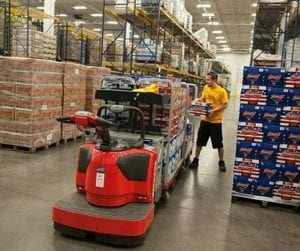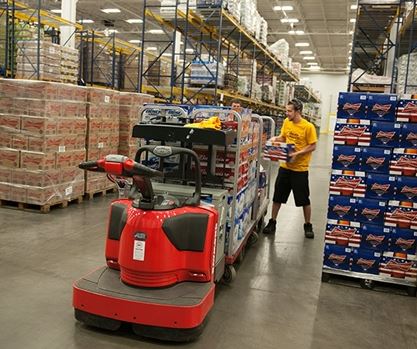 and accurate order picking is required to satisfy those customers. Whether you're picking watermelons or jet engine parts, the method you use can most likely be improved. As we tell our customers, "Every time you touch your products, it costs money." So how can you maximize picking efficiency and minimize operating expenses?
Order Picking Basics
The most basic of order picking methods is manual picking from a paper pick list. Typically, this is picker to part requiring people to travel to the item stored in shelving or racking. Once there, they check off the item picked and move to the next item.
When planning a new warehouse, designing a stockroom layout, or reconfiguring an existing storage facility, companies must consider product placement. With picker to item scenarios, consider the following:
Minimize cycle time by optimizing the positioning of product to be picked. Faster moving items stored close to the door or point of use reduces the delivery time. It's been proven that 50 to 70% of the picking cycle time is consumed by the picker walking to make the pick.
Positioning items in the "golden picking zone" between knees and shoulder reduces effort and increases speed.
Store family items, kits and products typically sold together in close physical proximity to facilitate quicker order fulfillment.
The size and weight of picked items should be understood to properly configure the final packed order. Heavy items picked last end up on top, potentially damaging lighter or fragile items picked first.
Picking Methods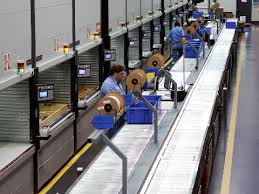 Most companies pick orders in one of two ways:
Individual Orders. These orders have multiple lines on a single order sheet. The picker will walk through the stockroom or warehouse to complete a single customer order.
Batch Picked Orders. This requires picking more than one of the same item, filling multiple orders at the same time.  The key is to develop an efficient process to then disseminate the many identical items to their appropriate orders.
Whether picking individual orders or batching, pickers can be assigned to warehouse zones. A pick and pass method reduces travel time. They pick products from the pick list that are present in their zone and then pass the order to the next zone until the order is completed.
Order Picking Technologies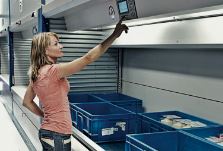 Technologies available to improve your order picking process include:
Each order picking solution has its place, depending on the many variables in a picking application. Due to the complexity of the analysis and the many methods to consider, it pays to partner with an experienced systems integrator who has the expertise to develop and implement the ideal solution. The ROI is often based on the hard savings in labor and space but accuracy and customer satisfaction are often the clinchers. Contact us if you're looking to perfect your order picking.
Download this case study to learn how one customer switched from a manual to an automated picking system an increased their order picking efficiency and reduced labor.