November 13, 2017 –
One of the questions I always ask my customers and prospects is how long they run their electric forklifts each day. A lot of times they struggle to answer this question. If they do, generally, they are guessing. This is a problem. If you are in the market to replace your fleet, or add a piece of equipment, it's important to understand how you can best work together with your Forklift/Battery Supplier to come up with the optimal power combination to optimize your industrial equipment's run time.
Raymond's AC controlled forklifts are all amongst the most efficient forklifts ever built. Why not take advantage of this in your operation? There is a simple answer to this question. People, whether it is the salesperson or the customer, just don't have the information needed to do a thorough analysis of their operation. This is where data comes in.
Delivering Data Integrity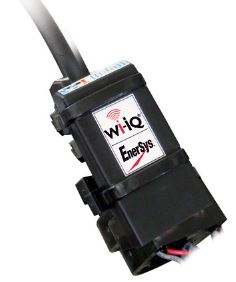 Have your salesperson bring in their battery supplier. They can put battery monitoring devices on one or more of your current forklifts to gather data on how you run your equipment. These monitoring devices, like BDX or WI-iQ, simply hook up to the forklift battery and can determine how you operate your equipment during a given week. Once installed, the devices can record how you discharge/charge the batteries in those pieces of equipment. After about a week, the battery supplier will remove them.
Gaining Deeper Insights into Operations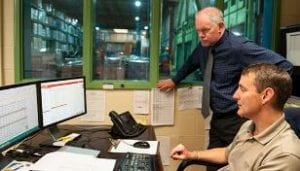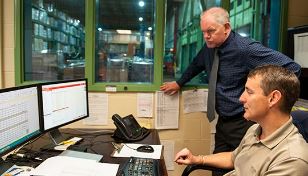 The raw data is then downloaded back at their shop. Through the software, it produces a user-friendly report showing how your fleet operates as it relates to charging and discharging the batteries. You will be able to see how many amp hours were removed and how often your operators are charging them to return the energy. As we know, putting standard lead acid batteries on charge during breaks and lunches is not a good thing for the life of a battery. Batteries are a very expensive piece of equipment and need to be treated with care. With proper maintenance, you can extend the life span of your forklift batteries and realize the full value of your investment.
Peak Performance and Profitability
Since there are many different options, including swapping forklift batteries, standard charging, opportunity charging and fast charging, you now will have the actionable information you need to optimize your operation. Good forklift dealers are well versed in these options. They, along with the battery supplier, are a great resource to help you make an intelligent, informed, and powerful decisions!