August 9, 2021 –
We all know that automation is gaining serious traction in the world of MHE and particularly in order fulfillment. It's being driven by the rigors of meeting online shopping demands and the dearth of reliable labor. I'm a huge fan of automation as a long-term solution for these secular dynamics but don't believe all automation makes sense.
Here's an example of a solution with a great ROI and another that just doesn't make sense to me.
First the GOOD 
A robotic palletizer may be the best solution on the planet. First off, no person should be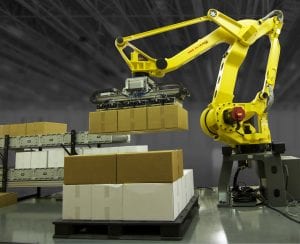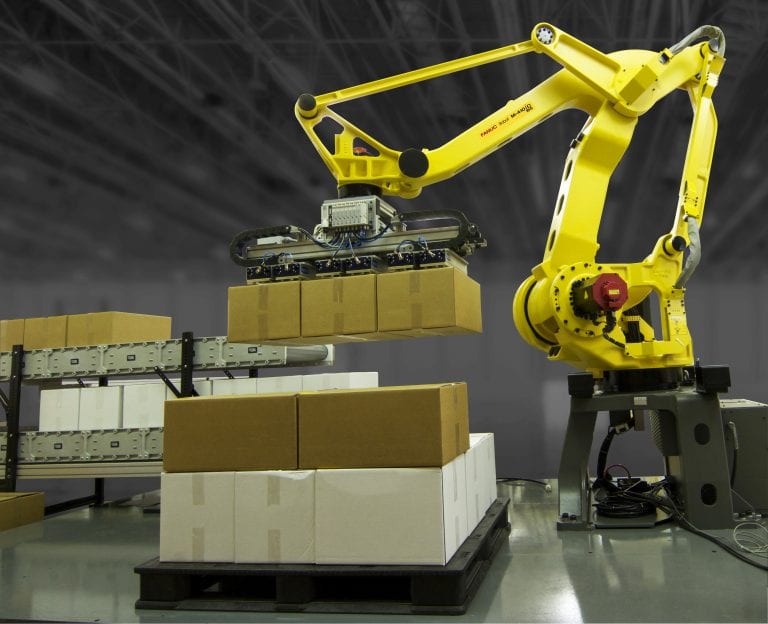 tasked with picking up boxes all day long and placing them on a pallet. It's back breaking, mundane work that robots are perfect for, and people are not. Anyone who does end of line palletizing must read this.
A typical robot palletizer, including the end effector, runs about $100,000, all in. Let's assume the robot cell replaces one person for each of two shifts for a five-day work week. To dramatize the financial benefit, let's look at leasing this investment for five years at 3.99%- after which you own it.
The monthly cost works out to be $1,840/month. The savings in labor for one person for each shift at a paltry $20/hour including fringes is $6,930/month. Combine that with the turnover in those positions and workers comp costs and it's the biggest no brainer in history. Now that's GOOD automation!
Now the BAD (or at least QUESTIONABLE)
Automated lift trucks are exploding on the scene almost as fast as EV cars. I'm a huge fan of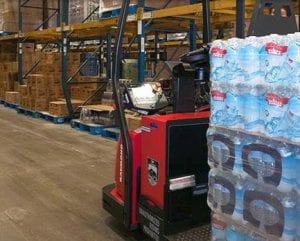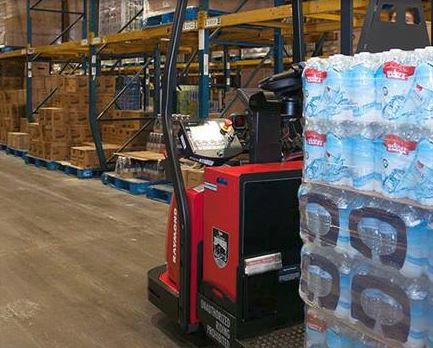 fixed path trucks like turret trucks that follow a wire in VNA rack configurations. If you make sure the aisles are never visited by pedestrians or other trucks, these vehicles will operate at full speed and efficiency while in the aisles. They will considerably slow down when changing aisles, but the goal is to minimize that requirement by having multiple trucks and slotting correctly.
But automated high lift reach trucks are hard for me to endorse. I get it that it's hard finding operators but if you pay people enough- they will come. Instead, it seems that some companies think inside the employee pay scale box and pay up for automation rather than paying more for people- even if the ROI shows that's the prudent approach.
An automated reach truck is approximately four times the cost of a manned truck. It also has an expected throughput of one-third times, based on seven pallet moves per hour vs an average of 21 for manned trucks. That means you would need three times as many automated trucks as your manned fleet at a cost of four times each- not to mention the incremental cost for ongoing support.
Doesn't it make more sense to just pay up for operators? I hear that the justification is that companies can't find people but I'll wager that operators will be breaking down your doors if you paid them $30/hour or more. Here's some highly assumptive math for a two-shift operation- five days per week. We're leaving the additional service support costs out for simplicity. Once again, we'll look at a leasing model.
Go Figure
Standard reach truck at $50,000 for five years (after which you own it) at 3.99% = $920/mo. Add to that the cost of two operators for your double shift yields the following:
2,080 hours/year at, say, $35/hour = $6,066/mo. Add the lease cost for the truck, and it totals $6,986/mo.
Compare that to three automated reaches at $200,000 (three times as many trucks needed to match the throughput of a manned truck) = $11,046/mo.
Hmmm… $6,986/mo. vs $11,046/mo. Is it just me? I don't think so. I mean "Where's the beef"?