February 4, 2019 –
Today, a growing number of gas stations have reinvented their attached convenience store – and supercharged it. Instead of simply offering a branded partnership with a coffee shop, they've created much more than a traditional roadside market. How to describe it… Perhaps a 24-hour café? A mini superstore? Or a quasi-gourmet deli? Every one you visit seems to be positioning itself as a true one-stop shop for your ultimate convenience.
Convenience is Key
I think a "mini superstore" best describes why I'm drawn to stop at these stations: I can find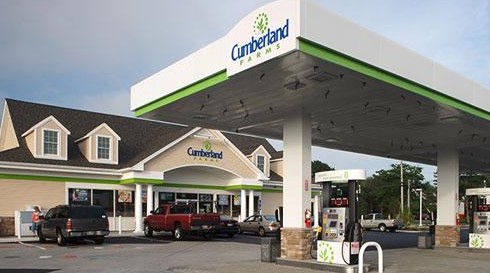 everything I need in one place that's convenient and easy to shop. I'm on the road nearly every day and having the convenience of everything from good coffee and healthy snack foods to household goods and clean restrooms has me hooked. They have consistently found a way to make my on-the-go life easier. Add in a strong customer service culture (and strong coffee), and they've got the key to bringing me back again and again.
What does this have to do with material handling?
One-Stop-Shopping
The other day, while I was working with a forklift customer, he commented on Abel Womack's depth and breadth of material handling solutions. A little conveyance, a small stacker, and a lift table turned out to be the ideal solutions for his business – as did our ability to offer all of these products as part of a plan to improve his company's efficiency. With us, he found a complete one-stop shop experience that was convenient and made his work life easier. It didn't hurt that we were also able to deliver customer-focused service as well.
By representing the best suppliers in the industry, Abel Womack offers our customers, both large and small, an array of products and solutions to meet their material handling needs. Whether you need a specific forklift part, pallet racking, or a complete automated system, we've got everything you need when it comes to material handling. And we're happy to be here to serve you every day – we might just pick up a strong  cup of coffee or Slurpee on the way.