April 10, 2017 –
Recently, I was speaking with a customer who was at the end of his equipment lease. He plans to switch from his current forklift provider to a new one. He's also considering purchasing new lift trucks rather than used equipment. Great, we can certainly help him.
While preparing his proposal, I quickly realized some of the new truck lead times were longer than the time left on his current equipment lease. So, we came up with a short-term, flexible solution that made sense for our customer—forklift rentals.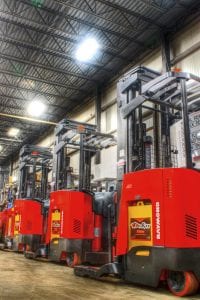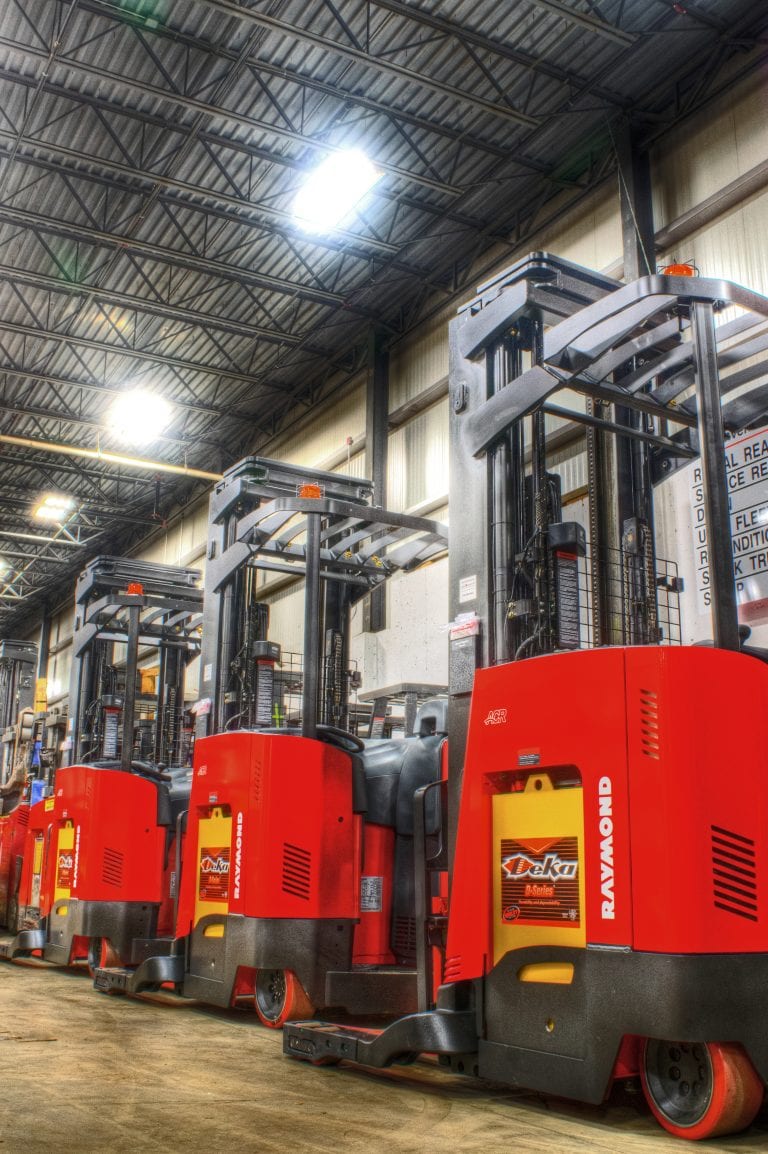 Why Rent a Forklift?
Like many, this customer has an application that can only use trucks with his exact specs. Thanks to our huge 900 truck rental fleet, we were quickly able to find the right forklifts with the right specs. Our team of certified service technicians keeps our rental fleet well maintained, and our professional truck drivers deliver directly to the job so there is no additional waiting. This minimizes downtown so your operation is not disrupted.
You may find yourself in a similar situation where you are in immediate need of forklifts. It can be caused by unexpected demand, major repairs on some of your existing fleet or seasonal requirements. Whatever the cause, renting a forklift can be a simple and viable option.
Advantages of Renting Lift Trucks
Renting provides you flexibility- as you keep the equipment as long as the need is there and return as soon as you wish to; there are no long-term commitments. Another great feature when renting from a certified dealer is that the rental cost includes all maintenance. This allows you to focus on your business and shift the burden and cost of maintenance on the rental provider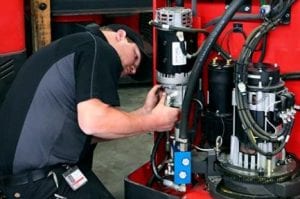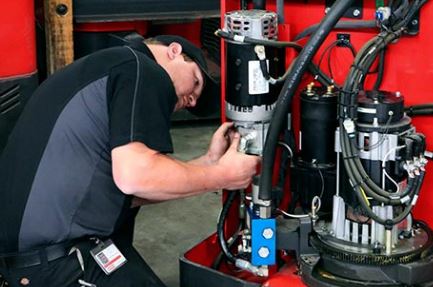 Additionally, if you realize your needs change mid-rental, the flexibility of the rental agreement allows you to tweak your mix of equipment until you have exactly what you need.

Here at Abel Womack, we have the largest electric rental fleet in the northeast and our clients have hundreds of uses for them. No matter your needs, our flexible plans and reliable equipment ensure your projects get done on time and on budget. If you'd like to explore long or short term lift truck rentals for your unique business challenges, contact us today.