May 31, 2016 –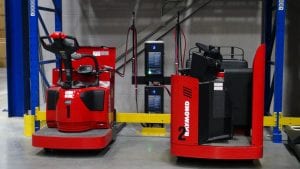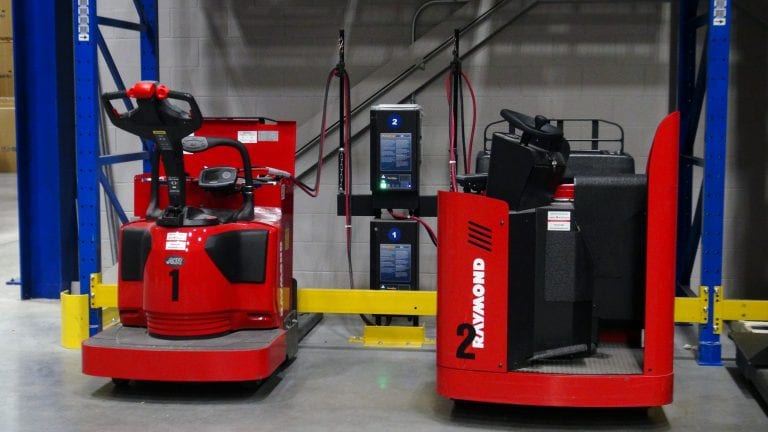 Batteries have powered electric lift trucks for more than six decades. Just as technology continues to develop at a mind-boggling speed, so do advancements in battery and energy storage. But what are the trade-offs when it comes to fueling your forklifts?
What are some of the most common methods of powering your forklifts? Let's start with lead-acid batteries.
Conventional and readily available, lead-acid batteries are categorized in three ways:
Light-to-Moderate Use (1-3 hours/day of actual run time):
a. Battery pack with automotive type batteries and built-in charger
b. Small industrial battery with built-in charger
c. Maintenance-free versions of the above
d. Users need to check with battery manufacturers about warranties
Moderate-to-Standard Use (3-6 run time hours/day):
a. Standard lead-acid battery with 6-hour use rating
b. Maintenance saver, or waterless battery, watering only once every 6-8 weeks vs. weekly for a standard battery
c. Some manufacturers also have "special batteries" available designed to specifically accommodate opportunity charging
Heavy Use (6-8 run time hours/day):
a. All battery manufacturers have a higher amp/hour battery available in a similar size footprint to the standard battery. They accomplish this by adding a higher concentration of sulfuric acid.
b. End users need to check with battery manufacturers for warranty length for this type of battery.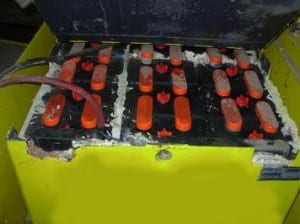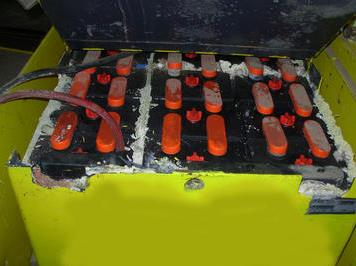 All lead-acid batteries are cost effective, and both users and suppliers are familiar with them, making them simple to identify and specify details. There are, however, downsides:
Hazardous Materials Inside: if you're not careful, the hazardous sulfuric acid inside can leak and cause problems.
Maintenance: customers are not always clear on when to water the batteries, so over time, this causes problems with acid loss (i.e., a loss of efficiency). Batteries should only be watered after charging.
Bulky: these batteries are heavy and hard to handle. If the battery tips, there will be a sulfuric acid spill. And this brings us back to the concern of the hazardous materials.
Flammable: while charging, lead-acid-based batteries "off gas" hydrogen. Be very conscious of this when locating and venting the charging area.
Charging: unless opportunity chargers are used, you should only expect to get one shift out of the charge, and lastly,
Discharge: they will start to lose the ability to supply full power to the forklift after 40% discharge.
While these lead-acid-based batteries are cheaper, over time, they could potentially cost you more. So let's look at some other alternatives; namely, hydrogen fuel cells and lithium-ion batteries. As with lead-acid batteries, hydrogen fuel cells have advantages and disadvantages.
Fleet Advantages Using Hydrogen
Reduce labor and electricity consumption, increase operational efficiencies. Fuel cell trucks are refilled in 3-5
minutes by the forklift operator and can run considerably longer than a battery-powered truck.
Environmentally clean. No hazardous acid or worn out batteries to dispose of.
No battery watering, charging or changing required. Save valuable time and space.
Maintains power as forklifts discharge
Disadvantages
Infrastructure Cost – In order to supply the fuel cells with fuel, users must have an available supply of hydrogen. This requires hydrogen storage systems and distribution into your facility, plus training in fueling trucks.
Fuel cells themselves cost more than batteries
Reliability is only fair and maintenance costs of fuel cells has been historically more expensive than expected
A large fleet and a 2-3 shift operation is required to even get close to justifying the expense. Most are purchased for environmental reasons.
Better Battery Performance
Alternatively, you should also consider lithium-ion batteries. These are the newest power source for forklifts, but are currently only available in the smallest sizes for walk behind pallet jacks. As the technology matures (1-3 years), this type of battery will be available for all forklift equipment.
They are the up and coming technology with very long useful battery life, longer shifts between charges and full power throughout the cycle. They are currently more expensive than lead acid but it is expected that their costs will get much closer to lead acid in the next few years as volume drives down manufacturing costs.