March 8, 2021 –
The typical day of a field service technician has changed considerably over the past 20 years. Gone are the days of your mechanic showing up at the receiving door with a grease gun and a can of oil to service the forklift. The technician no longer drives a van filled with 45 forklift manuals for troubleshooting and repairs. Gone, too, are the days of searching for a payphone to call for assistance or waiting for another technician to deliver a needed manual that isn't in their collection.
Technicians now carry a portable tablet or laptop and a full assortment of cables to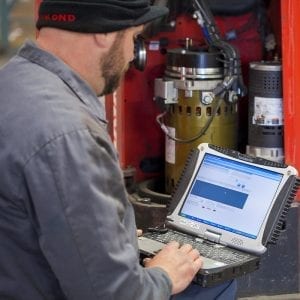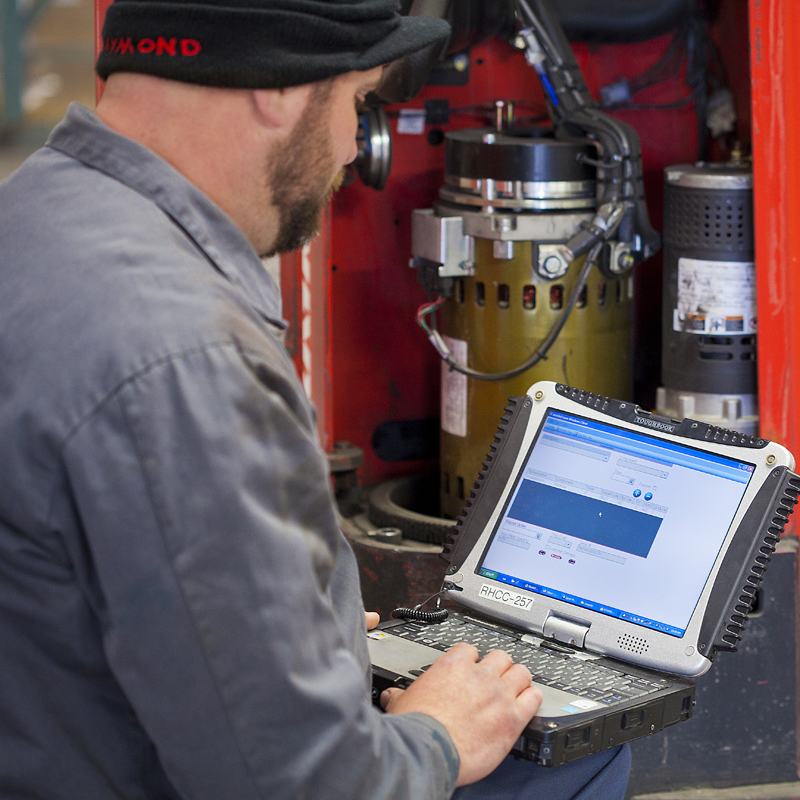 connect to various types of forklifts, battery chargers, and even battery packs. Toolboxes have gotten smaller as well. Instead of a box filled with heavy equipment repair tools, technicians carry a smaller assortment of manufacturer-recommended tools to ensure proper maintenance is being performed. While a large assortment of tools is still required for some jobs, relatively few tools are needed to complete most repairs.
Responsibilities of today's technician
Years ago, the technician was responsible for making repairs and performing scheduled maintenance and, yes, those same responsibilities still exist today. Industrial equipment still requires periodic maintenance to help improve equipment reliability and uptime. In addition to those responsibilities, there are several more.
Powered industrial trucks have become increasingly complex over the years. Technicians must be trained and equipped to maintain, troubleshoot, and repair these technologically advanced machines. As the technician's role has changed, the daily responsibilities have increased dramatically. The metal clipboards with paperwork, work orders, and checklists have been replaced by a portable tablet. The large toolbox with the heavy equipment tools has mostly been replaced with a smaller technician's tool bag, which contains multiple pieces of test equipment and numerous cables used for communicating with modern industrial equipment.
The tools of the trade
Tools may have gotten smaller, but the tasks for the technician have grown. Safety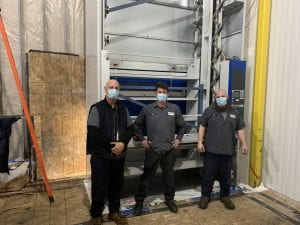 regulations, in particular, have become increasingly complicated. The technician's first responsibility is to ensure they are following all of the parent company's policies regarding work safety, van use, and other items. Upon arrival at the customer's site, the technician must also follow all the customer's guidelines. These may be relaxed or stringent and vary by customer. Safety is always the first priority. Different environments require different types of PPE, and the technician must have every kind available to meet the customer's requirements. Safety glasses, steel-toed shoes, reflective vests, and long sleeve shirts are just a few of the daily safety-related items required.
The next responsibility is to the customer. Not only is the service technician expected to be a repairman, but customers also often look to them for operational and application advice on any of the various machines found in industrial buildings and warehouses. Technicians often demonstrate how to use the different types of equipment they service. From a new carousel or conveyor to a shrink-wrap machine, or new model forklift, customers look to the technician for guidance on how to operate their machinery safely and correctly.
Another responsibility for the technician is to perform scheduled maintenance on a wide variety of equipment. The technician has a tablet with a full complement of checklists for each type of serviced equipment. The checklists contain as many as 75-line items and must be filled out completely and accurately. This ensures a properly scheduled maintenance inspection is conducted according to the manufacturer's guidelines. The technician also carries various specialized cleaners, greases, and lubes to meet every manufacturer's requirements. Lubrication needs to change in different environments, so even something seemingly basic as greasing and oiling a forklift requires the technician to understand the variabilities of just where and how the equipment is used.
Well-trained for troubleshooting
The third item on the list is to troubleshoot and repair the customer's equipment. Instead of dragging out the old paper manual or waiting on a specific manual from the manufacturer, the manuals are all available on that handheld tablet. The technician utilizes multiple sources, in addition to the OEM manual, including on-line help, forums, and other resources, to troubleshoot all types of equipment. The technician is the primary source of advice for the customer regarding the cost-effectiveness of repairs, potential end of life for equipment, or other recommendations regarding industrial equipment.
Once the technician has completed work for the day, it's time to document the work performed. This also is done through the wireless tablet. Work orders, scheduled maintenance checklists, and timecards are all completed through this portal. The customer has gone from signing a paper document to providing an electronic signature on all work completed. The work orders and checklists are then emailed to the customer instead of a yellow copy of a provided record. Upon arrival at home, the technician needs to complete and submit a timecard- wirelessly- to the office to ensure the time is documented correctly so they can be properly paid.
The standard day is anything but standard
No two days are ever the same, and each presents new challenges and tasks. Every day offers the technician an opportunity to solve problems, provide assistance, and ensure
the customer's equipment is running at peak efficiency. The service technician is a guide, an assistant, a trainer, and a repairman, or repairwoman. The skills and knowledge required to repair and maintain modern equipment have increased dramatically, as equipment has gone from DC drive to 3 phase AC drive, from simple contactors and switches to semiconductors and solid-state controls. In addition to all the responsibilities listed above, the technician must complete continuing education and training to keep up with the rapidly advancing technology. A good service technician makes all of this look simple, but the truth is, it is anything but!