December 7, 2020 –
We are often called upon to find solutions to use underutilized vertical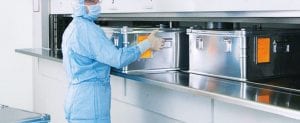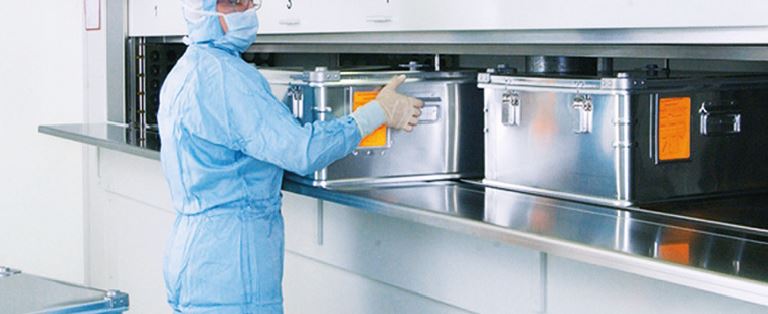 cube more efficiently in manufacturing and warehousing applications. This is a very common application for vertical lift modules (VLMs) and vertical carousels. Increasingly we have found additional uses for these well-accepted automation systems as they become more popular in the medical device and biopharma spaces.
Storing goods under the right conditions
Cleanroom space, as we all know, is very expensive square footage. So, getting the best productivity out of each room is highly desirable. Providing point of use storage for materials used inside clean spaces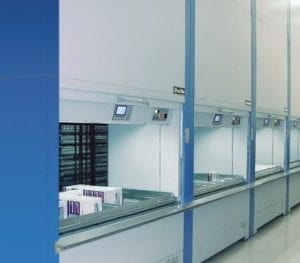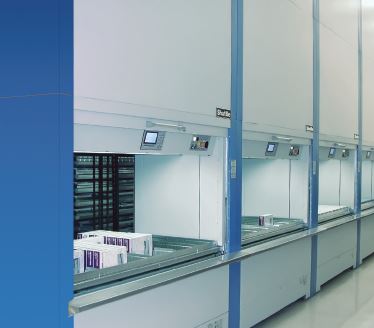 reduces the time that cleanroom personnel spend on gathering and organizing activities. The materials can include a variety of categories, including kits, kitting components, cleaning supplies, reagents, tools, test equipment, and the list goes on. Essentially, it is every type of material that has to be brought to the pass through, moved into the clean space, and then staged or stored for use at a later time.
Recently what we have seen is increasing interest in vertical storage units being used as buffer storage in the manufacturing process and simultaneously being used as an automated pass through from ambient to clean spaces. Additionally, the storage unit can be located outside the clean space and, with proper air flow, can become part of the clean space. This increases storage capacity while decreasing storage space occupied in the clean space. Double Bubble as the British say!
Furthermore, advancements in intralogistics software can manage the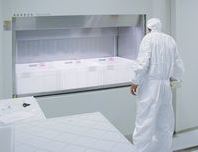 inventory inside the unit. Kitting applications can be directed by the software with pick to light functionality. This reduces picking/kitting errors as well as increases kitting and part picking productivity.
Another popular application for these types of systems is for storing, organizing, and delivering change parts and R&D components. Change parts on rolling carts covered in plastic can be cumbersome and take up a lot of space. Storing them outside a clean space also may require additional labor and time to clean them before reusing them in the production environment. Intralogistics software can limit which associates or engineers have access to certain categories of parts or components.
Solutions for cost-effective, controlled storage environments
Cleanrooms are boxes, vertical storage units are boxes, and storage cabinets are boxes. Thinking outside the box with some existing and proven technology can produce some very nice results as you work to solve your issues and improve the success of your operations.