February 7, 2022 –
Direct to Consumer (D2C) business can mean different things. Generally, it's when a manufacturer transacts a product sale directly to the user of the product without middlemen or 3rd party dealers. Long ago, this was how most business was done but there were inherent limitations to business growth before logistics were in place to reach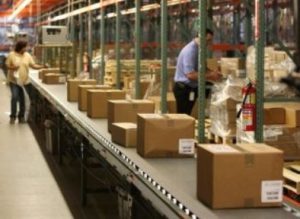 the population of consumers. The costs of multiple brick and mortar locations would be prohibitive for most manufacturers, but over time, the evolution of distribution channels allowed manufacturers to reach more and more of the sprawling population of consumers and became an essential cog in the wheel of business growth.
Doing business through a distribution channel has become the norm as it includes a myriad of advantages. Most of the advantage for the business is in the ability to reach more consumers quickly by utilizing a dealer network that is already in place and servicing those consumers with other related products. By partnering with dealers, a manufacture can process a few large-volume orders and shipments instead of a transaction for every user. A manufacturer typically discounts pricing to the distribution channel for these added values.
Demand for convenience and control
Today, we're seeing a trend of shifting back away from dealers and other intermediaries. It's being driven by the demand for convenience and control on behalf of the consumer.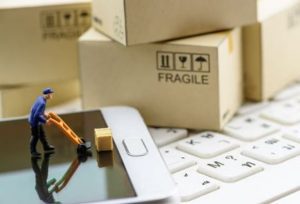 Meanwhile manufacturers now have more options to service these orders because of today's technology. Consumers want to buy as close to the source of the product or service as possible in hopes of getting a better experience and much of this is a byproduct of doing business online through e-commerce.
NewCastle Systems (Jan 2021) said: Our purchasing habits have been permanently altered.
AD Foundation recently said: Convenience is competition. Logistics and warehousing operations have become a central part of the customer experience.
Deloitte (Sept 2021-Blog) said: Covid has accelerated the adoption of D2C. It even applies to companies that traditionally relied on business-to-business and intermediary channels.
Fulfillment: In-house or outsource
As manufacturers deliberately shift away from traditional distribution channels and back towards D2C business, they must decide if they are up for the challenge to keep it all in-house or partner with a 3PL, Amazon or Shopify platform for example. Each has advantages and drawbacks. (This subject is a blog for another day.) For many, FBA (fulfillment by Amazon) or Shopify are logical choices as the infrastructure is in place. For others, it makes sense to keep it in-house.
Keeping it internal permits more control over the process and a more direct relationship with the user of the product. The manufacturer can capture consumer demographics to snapshot their business and tailor marketing campaigns and overall business direction. As a side-benefit, delivery of the product with its own unique, logo-branded packaging can advertise during the entire delivery process as opposed to being re-packed to advertise the big fulfillment center.
Consumers want it their way
For those who choose to keep it internal, there are often changes that need implementing. Some of the most important matters that need to be ramped up are logistics and cybersecurity. Additionally, modernizing inventory storage, order-picking, order-packing and other order-fulfillment processes may be necessary. Consumers not only want the convenience of D2C ordering, but they also want their order to be easy to place, on-time, and accurate. And if there happens to be a problem, the returns process also must be smooth and trouble-free.
Coredna.com–Blogs-Direct to Consumer (Dec 2020) said: The reason D2C companies have experienced such success in recent years is that they're better able to cater to the evolving needs of today's customer—such as providing more personalized and authentic service. This desire, on the consumer's part, for more personalized and authentic engagements with the brands they do business with, definitely isn't a fad that is going to fade away soon enough. The reality is, customer experience is becoming more and more important as time goes on to the point that it will soon overtake price and product as the key factor that differentiates your brand from another.
Drive profitability with the right processes
At Abel Womack, we've seen this returning trend take place as it aligns with our core products and services related to inventory storage, material handling and order fulfillment processes. We've noticed a strong demand for automation because of labor challenges. Robotics have been helpful in making the trend-shift because they are effective, predictable, and more affordable than companies expect. We've also seen companies investing in warehouse equipment and systems that store more inventory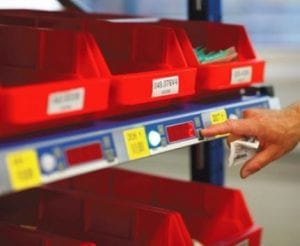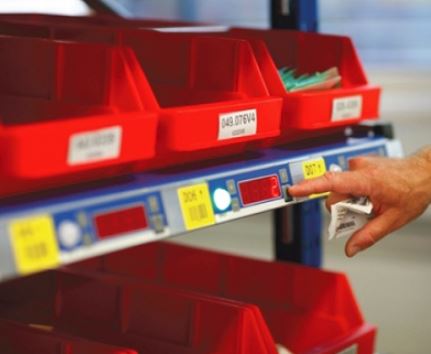 while taking up less valuable floor space such as vertical storage and retrieval machinery. These are Goods-to-Person systems that can include Pick-to-Light aids and Order-Batching processes that improve fulfillment throughput and accuracy. These changes allow a company to process more individual orders without having to expand the facility footprint and hire more labor.
Operate with precision and efficiency
In addition to equipment upgrades, we're seeing companies take advantage of leading-edge Warehouse Management Systems (WMS) for improved analytics on all processes. By monitoring key performance indicators, manufacturers can continuously improve to operate efficiently and lean while meeting the needs of their consumers.
If you are considering a D2C business model, be sure to consult with a company like Abel Womack that has an experienced team of specialists and engineers that can help.