April 11, 2022 –
Biological twins are not common in nature, but when we come across a "set" of twins most of us take a moment to comment. To some extent, it is a special occurrence in nature.
Well, what do you say to having a digital twin? Yes, digital twins have existed for a couple

of decades.
The most obvious digital twin is our current weather forecasting system, which is ions better than the old days and becoming remarkably accurate.
Oh, you mean a simulation. No, I mean a digital twin. Let's take this thought to an industrial process. Simulations have been used to calculate throughput, determine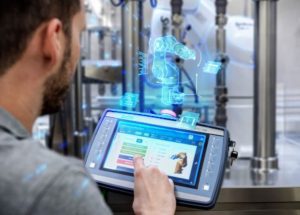 controls, and even project labor requirements. However, simulations are not affected by real-time/real-world inputs.
A digital twin is fed by sensors in real time and processed by super-fast computers. The results of that real-time input can be evaluated in real time to determine outputs elsewhere in a facility. Depending on the size of the digital twin, a facility (manufacturing or distribution) could visualize effects on different objects within the digital twin before implementing in the real world.
Visualize the future today
I know this sounds like it's many years away, but the future is here. Many information technology companies such as Nvidia and IBM are currently working with digital twins. Surely, there are many more. So, if you plan on a large project and want to virtually examine, alter, test, and see the result more accurately, consider getting a digital twin.
If you've worked with digital twin technology, we'd like to hear about your experience in the comments below.
As for a personal digital twin, Metaverse anyone?