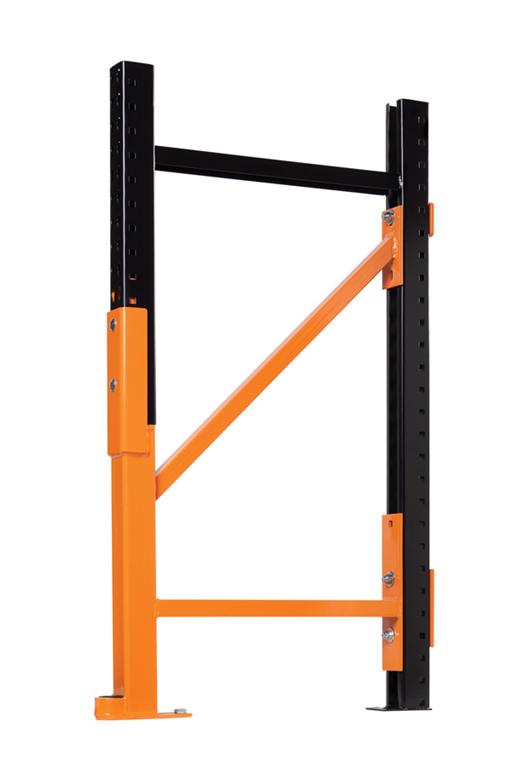 Damotech's Damo Pro option is engineered to repair and reinforce conventional or heavy duty uprights that have severe front column damage.
Damotech is a revolutionary technology for industrial racking system repair and reinforcement.
Damotech designs and manufactures a reinforcement system recognized by the industry for its safety and stability. The technology is designed to offer both a preventive and long-term maintenance solution that will eliminate the need to repair or replace damaged uprights and protect the original investment of the customer.
The system is engineered to easily and rapidly replace damaged sections of a storage system. The structural steel is made to resist severe impact loads generated by forklifts and other material handling equipment, and to protect pallet racking systems from future damage.
Click the video below to see how easily certified rack repair specialists repair existing pallet rack back to its original state.
If you don't want to replace your warehouse racking system, contact us for a quote to repair it.