May 26, 2020 –
Covid-19 is evil and destructive, there is nothing good about the virus. However, when
Americans are faced with an "evil" we face the challenge head on and beat it. Covid-19 is no different. As we watched our social interactions crumble overnight, many unable to return to the office, we asked, how can we be as productive as possible? Office workers quickly adapted to using different apps and video conferencing tools. Individuals that once avoided the technology now embrace it. Many people state that it does, in fact, fill in the communication gap. Just like hand shaking may be a thing of the past, video calls may be a sign of the future.
Improving the Remote Experience
While lack of social connection is a challenge remote workers face, many organizations are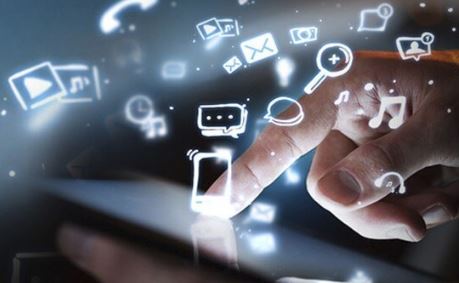 meeting regularly with co-workers and customers using different video technologies to stay connected. Combine this new acceptance of technology with improvements in infrastructure and this is here to stay. Business that was once conducted face-face will now be transacted more and more via virtual meetings.
It is funny how the phone was an accepted way to communicate but video conferencing had a negative connotation. Businesses are stating that the future will be more efficient now that this technology has been accepted by the masses. Students are meeting with their teachers, families are staying in touch, and churches are congregating for service- virtually. We even meet people online for happy hour with our favorite drink in hand. So, why not conduct business this way?
Staying Connected
Significant amounts of business will be conducted via these technologies after Covid-19 has been beaten. What could have been a bigger disaster has turned into an opportunity to maximize our effectiveness.
Are there other technologies that we have been overlooking that are right in front of us, waiting for mass acceptance? I think there are. What do you think? Feel free to share your comments below.