January 23, 2023 –
This is Abel Womack's 100th year in business and we're moving full steam ahead. Last year, continuous growth and several internal promotions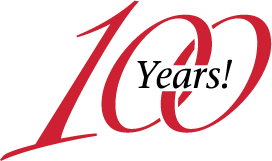 allowed us to expand our team. In turn, more staff means we can provide more support for our growing customer base.
We also made significant investments in our forklift fleet and mobile technicians to ensure customers with more equipment options, better lead times and increased service capabilities.
Another one of these investments was the recent acquisition of NECO Systems. Please read the press release below for full details. We are very excited about this transaction and our future. Thank you for trusting Abel Womack with your material handling equipment and intralogistics solutions.
---
Abel Womack Acquires Connecticut-Based NECO Systems
Acquisition expands forklift fleet and service support to meet ever-growing needs of the industry
Lawrence, MA — January 17, 2023 — Abel Womack, Inc, the premier Northeast, US full-service lift truck, automation, and intralogistics company, has purchased the assets and customer base of NECO Systems, a top-notch Connecticut-based forklift and material handling organization for nearly 27 years.
Tom Franceskino, NECO President and former Vice President of Operations at Womack Material Handling, approached Abel Womack in mid-2022 to discuss his plans to wind down NECO. Franceskino saw Abel Womack as the best choice to purchase NECO assets and hire some of its employees as Abel Womack has three locations throughout New England and metro NYC, with unparalleled resources and capabilities. The transaction was completed in December 2022.
"My positive experience in working with the Abel Womack organization both as a former employee and as a business ally for nearly 40 years made the decision to have Abel Womack carry on our legacy of superior service an easy one," Franceskino added. "When I approached John Croce with our succession plan, he welcomed the offer, and was a pleasure to work with. Abel Womack gave us the opportunity to improve on product offerings to our customer base, supporting those customers with the same high-quality service, and provided our team with outstanding career advancement opportunities with the best in the business."
"We have great respect for Tom and all he and his NECO team have accomplished," said Croce, CEO of Abel Womack. "It's our goal to pick up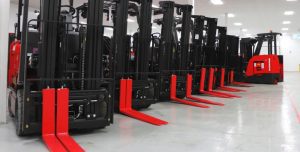 where NECO left off and, over time, to expand our relationship with former NECO customers via the incredible breadth of material handling products and services we offer."
This acquisition allows Abel Womack to add highly sought after rental and pre-owned inventory to their current fleet, create new relationships with former NECO customers, and add more mobile technicians to provide NECO customers with the unparalleled service they deserve.
"This is our 100th year in business and we can't be more excited about this transaction and our future, said Croce.
To learn more about Abel Womack and its offerings, please visit www.abelwomack.com or call 800.554.2887.